Four members of a criminal gang have been jailed for their roles in terrorising a security worker and kidnapping his wife and two children to steal more than €2m in Dublin over 13 years ago.
Mark Farrelly, 47, from Moatview Court, Priorswood, Coolock, was sentenced to 17-and-a-half years.
Christopher Corcoran, 71, of Rosedale, Raheny, was sentenced to 12 years, with the final five suspended.
Niall Byrne, 36, of Crumlin Road Flats in Dublin was sentenced to ten years in prison.
David Byrne, 45, of Old Brazil Way, Knocksedan, Swords, was sentenced to 13-and-a-half years.
They had all pleaded not guilty but were convicted by a Dublin Circuit Criminal Court jury for their various roles in the €2.08m cash-in-transit robbery, during which Paul Richardson's family home was raided and he and his family were threatened at gunpoint.
On the night of Sunday 13 March 2005, an armed gang forced their way into the family home of Paul and Marie Richardson and their two sons Ian and Kevin.
They took a photograph of Mrs Richardson and her sons - then children - flanked by armed masked men in boiler suits.
They gave Mr Richardson, a Securicor employee, the photos telling him if he wanted to see them alive again he was to go to work and hand them more than €2m.
The family were abducted, tied up and left in the Dublin Mountains.
Mr Richardson showed his co-workers the photos the next day and left the bags of cash in the Angler's Rest Pub car park in Castleknock as instructed.
He was never told his family were safe, they had managed to free themselves and raise the alarm.
Farrelly was the mastermind as he organised and directed the robbery, and his phone was used to co-ordinate the movements of the various gang members.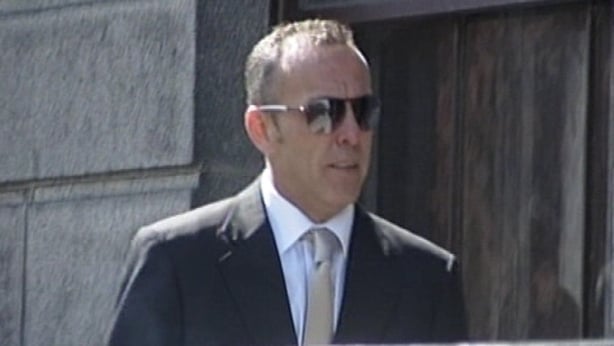 Corcoran was the "scout" and lookout during the kidnap, driving ahead of the van to make sure nobody interrupted the progress of the kidnap.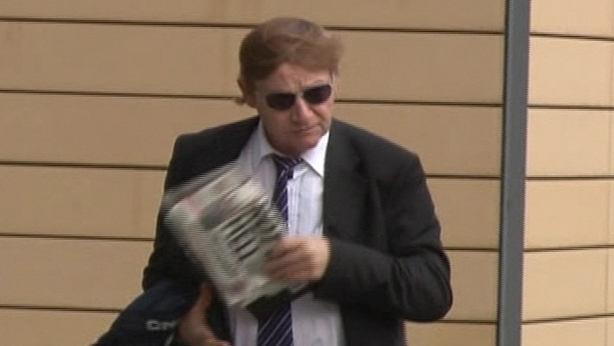 David Byrne was one of the two men who was in the stolen car that brought the Richardsons into Cluain Woods. He guarded the Mrs Richardson and her two sons overnight before tying them up and leaving.
Niall Byrne, was "the inside man" as he worked for Securicor at the time.
When there was a delay in getting Mr Richardson's van into the Securicor depot, he made a series of "frantic" calls from his phone.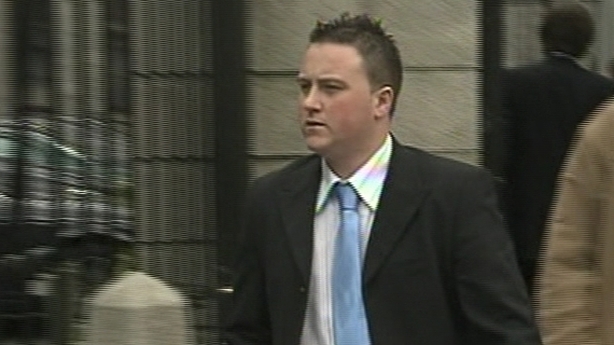 Paul Richardson reacted to the sentencing today saying: "It has been a long road, one that has spanned 13 years and four months.
"Today my family and I have got justice for such a horrific and inhumane crime."
He thanked his legal team, gardaí, the judge and the jury for their work on the case and he thanked his family and friends as well as colleagues at G4S for all their support.
"At long last it's over, but we will never forget March 2005."
"You have to dig deep and sometimes you say to yourself 'Is there anything left in the well?', but with the support that we have from friends and family and everything else you just seem to get some more when you thought you have none left."
Commenting on the fact that this is the fifth court case, Mr Richardson said he promised his family that night "that I would go to the very end to get justice and that's what I did and that means an awful lot to us, that we have got justice and that these men will serve a lengthy sentence and they can reflect on what they've done to us.
"It will always be there. Sometimes it takes over. The 13th of March 2005, I will never forget."
Mrs Richardson said she is "just glad it's all over. It's been a long, hard 13 years but that's the end of it. It's finished.
"You have to have faith in the justice system and keep going".
She said she would tell other victims "never give up".