Michael D Higgins became Ireland's ninth president in October 2011, securing more than one million votes after the final count.
The Labour candidate emerged unscathed from what had been a bruising campaign for all the other candidates.
Over the past seven years, he has been a high-profile and vocal president. He is widely perceived to have captured the public mood on important occasions. However, on occasion his comments have attracted criticism.
Historic moments
Like his two immediate predecessors - Mary Robinson and Mary McAleese - Michael D Higgins' presidency coincided with continuing normalisation in Anglo-Irish relations.
In April 2014, he became the first Irish Head of State to make an official State visit to Britain describing it as "a very visible sign of the warmth and maturity of the relationship between our two countries".
One British newspaper described the visit as "another symbolic contribution to the healing process."
A year later, he joined Britain's Prince Charles in Turkey at the centenary commemorations of the World War One Gallipoli landings when thousands of Irish people were among those who lost their lives.
A vocal president
Michael D Higgins has been an outspoken president. There is no constitutional barrier to a president conveying his or her views but in the past the precedent has been that the office-holder stays out of the political sphere.
Like his two predecessors, Michael D Higgins has pushed the limits of the office while staying within the constitutional boundaries.
But, in terms of his comments he has certainly stretched the elastic band to its limits on both domestic and international issues.
For example, in 2013, he said there was a need for a "radical rethink" of how European Union leaders were dealing with the economic crisis.
He argued that the EU faced a moral as much as an economic crisis. His contributions have been even stronger on domestic social issues.
During a visit to a Focus Ireland centre in 2014, he described the housing situation as a crisis and said there was a real and urgent need for more public rental accommodation.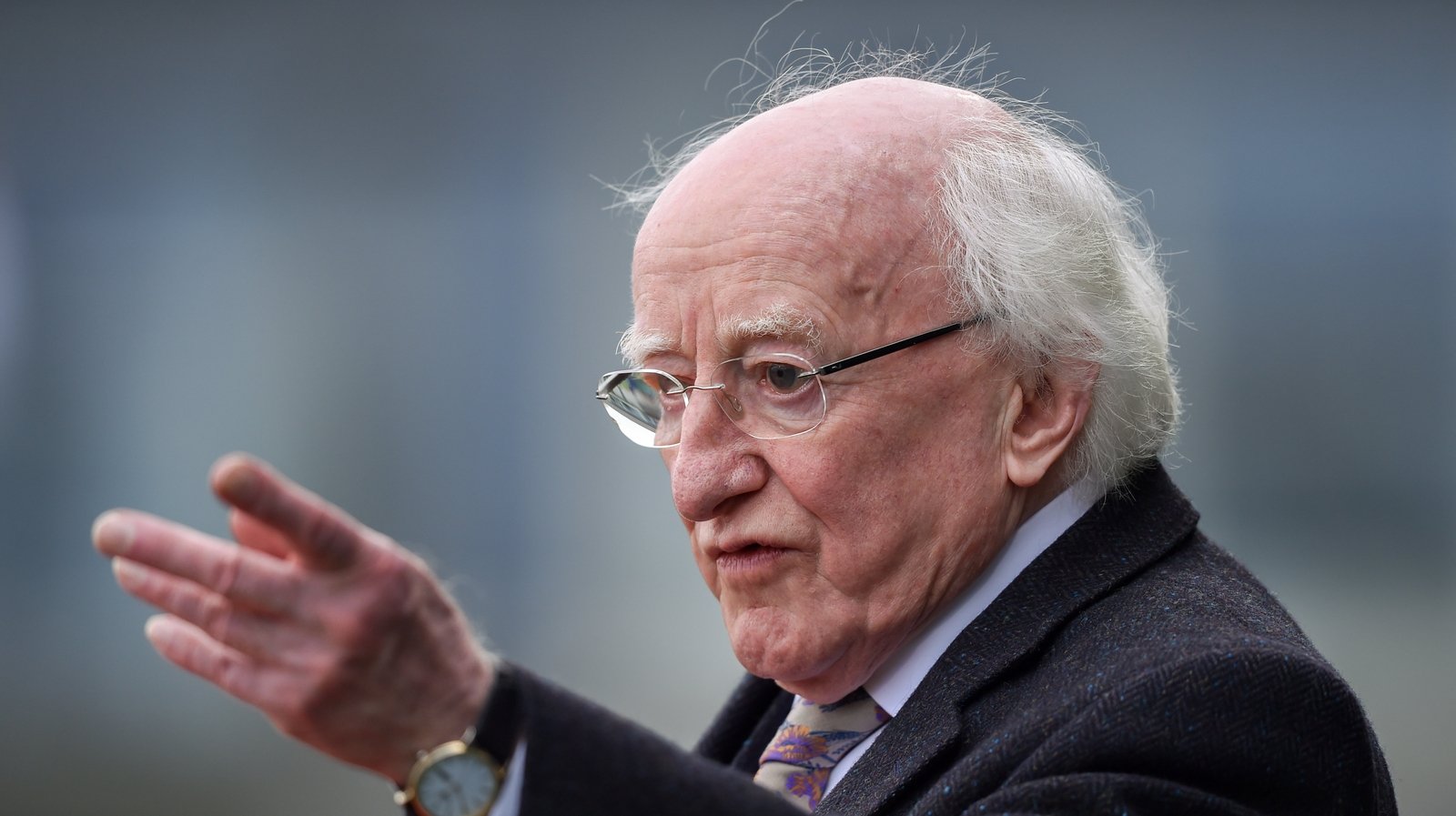 Two years previously, following the death of Savita Halappanavar at University Hospital Galway he intervened and stated that "my wish, frankly, is that there be some form of investigation which meets the needs of the concerned public, and meets the needs of the family and meets the need of the State." 
Afterwards, the President defended his comments stating he had "expressed my sympathy to her husband and her extended family and I was joining the thousands of Irish people in the streets saying the same thing."
He said that "as a political scientist for nearly 40 years, I am very well aware of not only the constitutional limits of president but also, what the people might correctly expect from their president."
Some criticism
There have been other occasions when the President's interventions have attracted some criticism.
On the eve of the 2016 General Election, eyebrows were raised when he posed questions in an interview about the emphasis being placed on tax cuts by the main political parties.
He asked: "Is it possible to have a decent society and at the same time continue to lower taxes for the purposes of securing the best short-term benefit?"
While prefacing these remarks by saying he could not comment on the platforms of the parties, the timing of the intervention did not go unnoticed in political circles.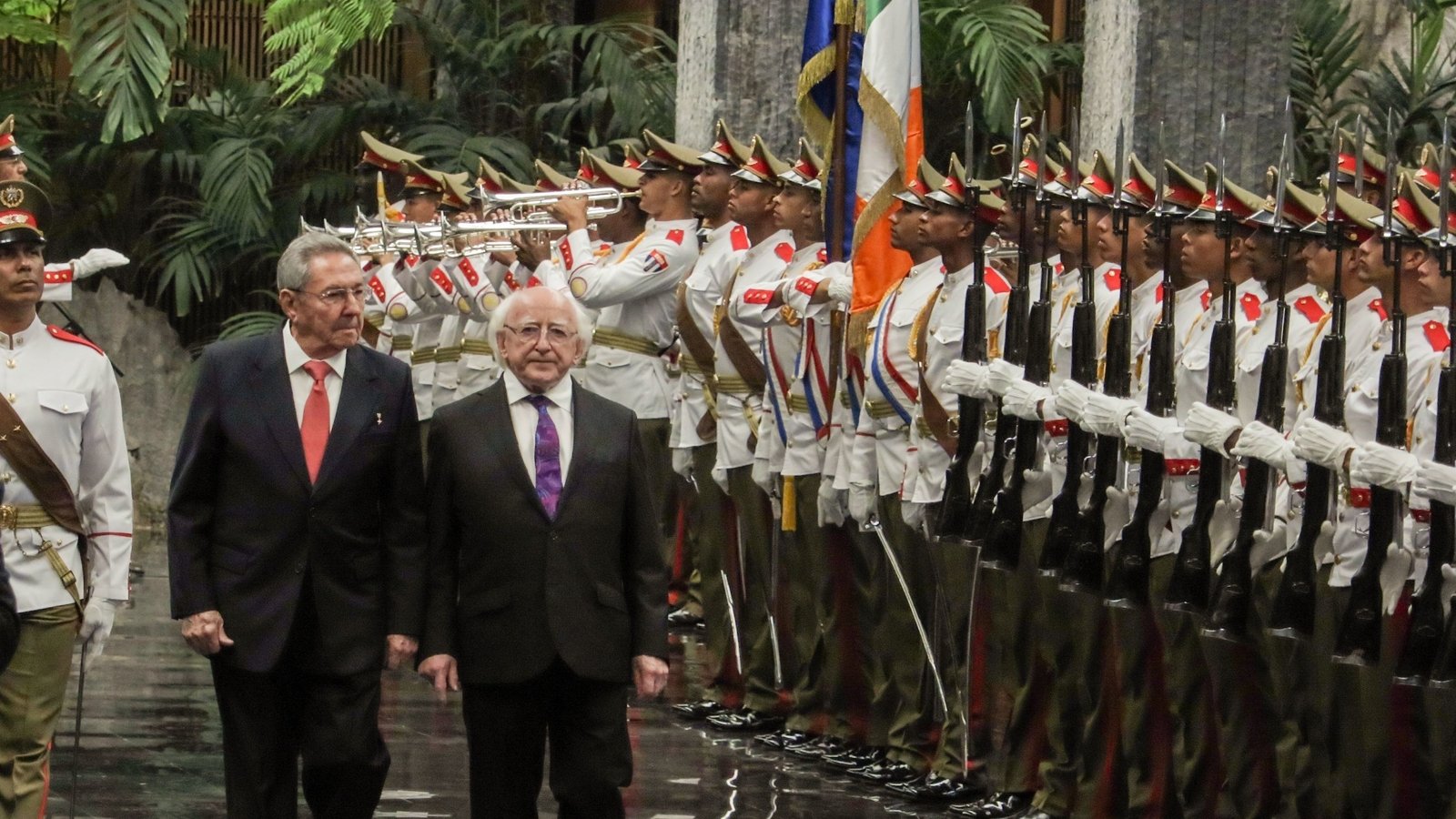 There was wider public comment in 2016 when the President issued a statement to mark the death of the Cuban leader Fidel Castro.
He described Castro as "a giant among global leaders whose view was not only one of freedom for his people but for all of the oppressed and excluded peoples on the planet."
At the time, some commentators suggested the President had neglected to highlight human rights issues in Cuba.
This criticism was rejected by the Áras, which pointed out that "The President has discussed human rights concerns with representatives of the government of Cuba on every occasion he has had meetings in Cuba, Ireland and elsewhere."
It also noted that his statement had acknowledged that "the economic and social reforms introduced [in Cuba] were at the price of a restriction of civil society, which brought its critics."
It could be argued that this was an understatement.
An accessible president
Michael D Higgins is undoubtedly a popular president as highlighted by the various opinion polls.
He is widely viewed as an accessible Head of State. Members of the public were caught off-guard to see the President queuing at ATM machines on different occasions in Dublin and Cork.
It's not every day people run into the president at a bank machine or indeed, at the cinema.
The President and his wife Sabina celebrated St Valentine's Day in 2012 by heading to the cinema to see 'Warhorse' - a film set during World War Two.
However, it was during the European soccer championship in 2016 that Michael D Higgins really captured the public mood.
Few will forget his unchecked celebrations, hugging and dancing those around him when Robbie Brady scored Ireland's winning goal. The clip went viral.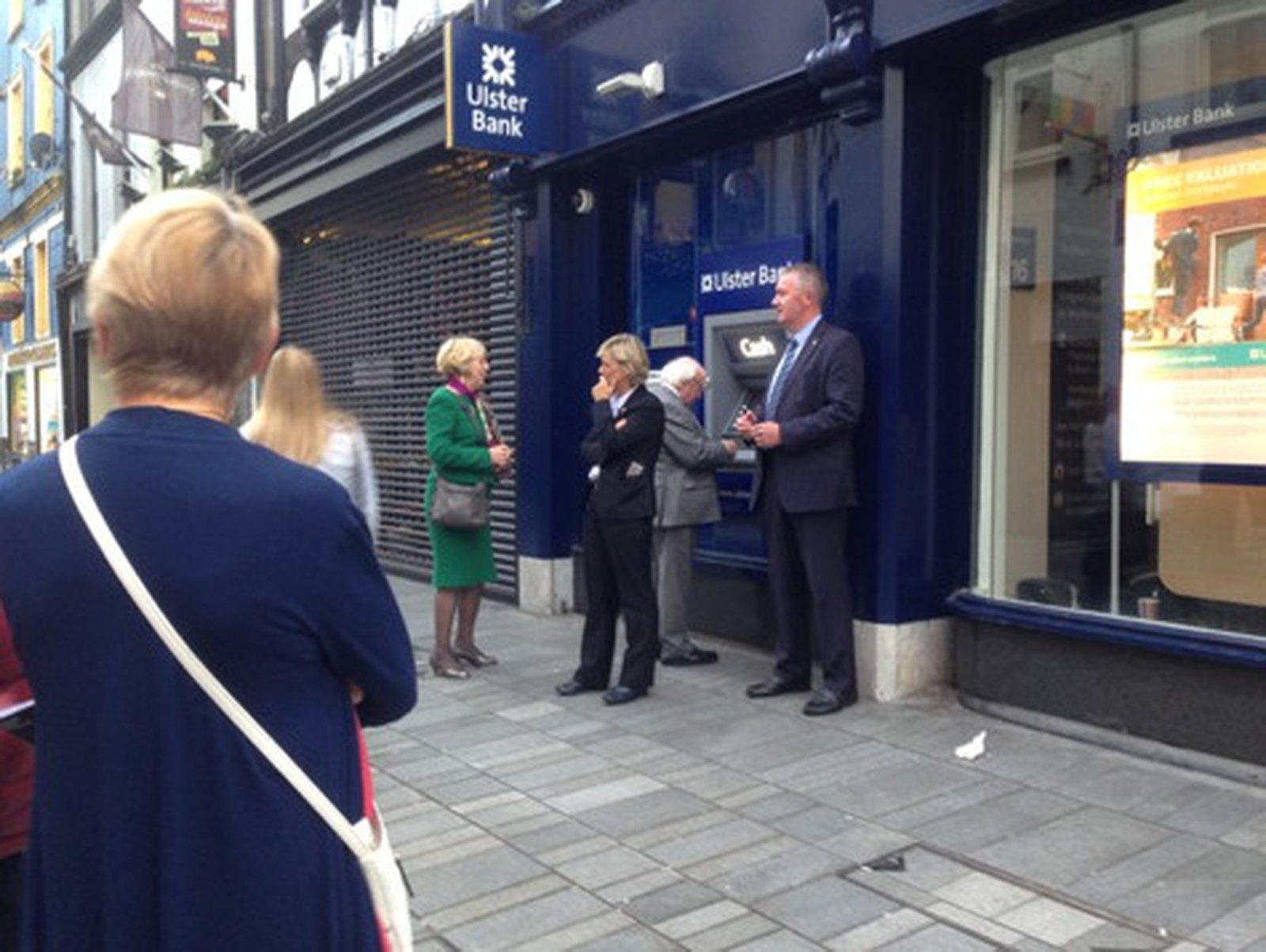 A second term
When he was a candidate for the presidency in 2011, Michael D Higgins pledged, if elected, to serve a single seven-year term at Áras an Uachtaráin.
He now wants another term which would break that original commitment. Whether this will be a problem for the electorate is as yet untested.
There is also the matter of age. If he served a second term, Michael D Higgins would be 84 when leaving office.
This situation is actually not unusual - the State's first president Douglas Hyde was almost 85 and Éamon de Valera was 90 when they left the Áras.
While it may be an issue for some people, others will argue that ability trumps age as a consideration.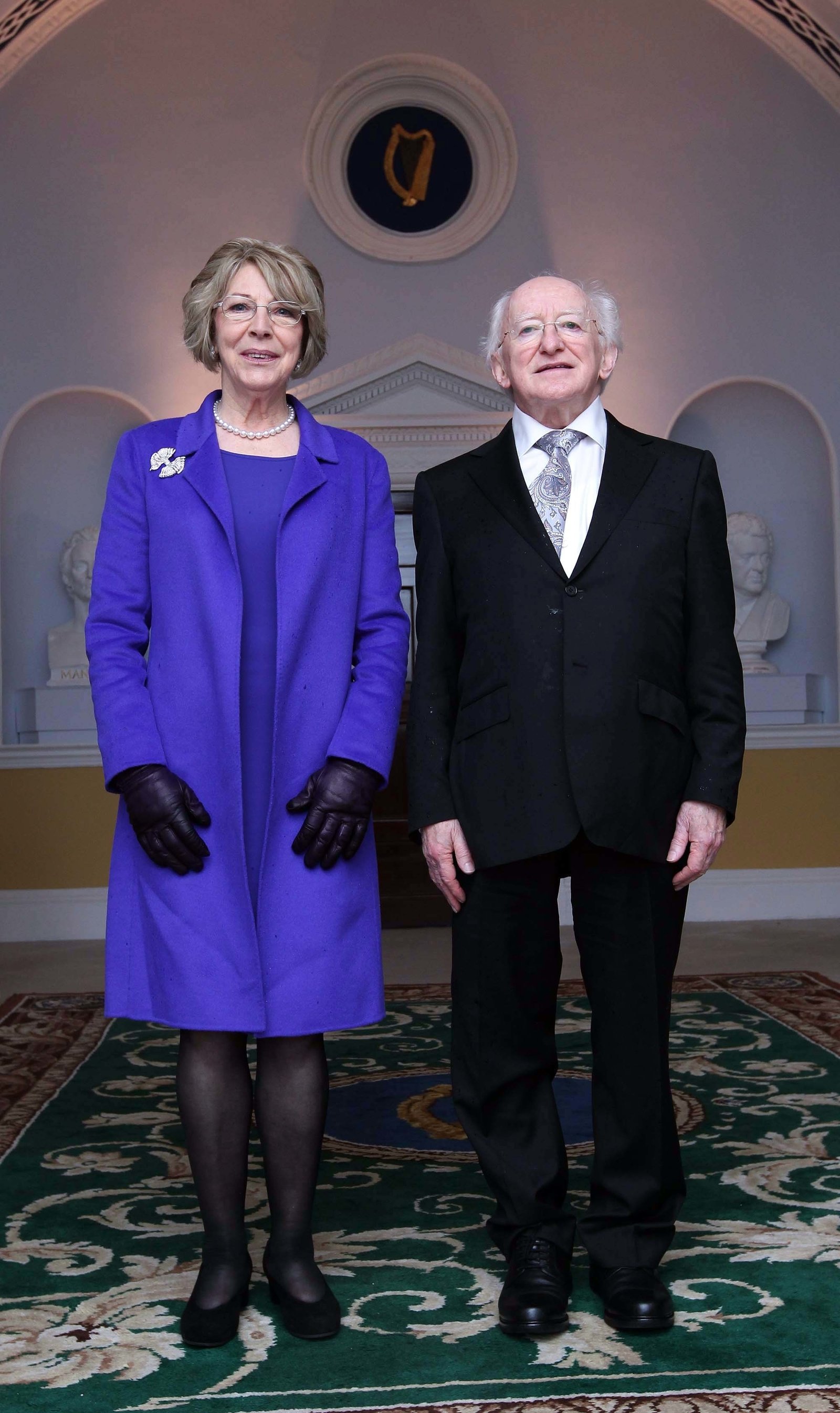 His pathway to another term may not be as straightforward as was the case with his immediate predecessor Mary McAleese, who having won the presidency in an election in 1997 secured a second term without a contest.
This time Sinn Féin and some independent members of the Oireachtas may trigger a contest.
This would create a relatively unique scenario with an incumbent president having to defend his record against one or more candidates on the campaign trail.
Back in 1966 Éamon de Valera - who was elected to the Aras in 1959 - faced competition in his quest for a second term.
He remains the only president in the history of the office to have won two presidential terms at the ballot box.
We will know shortly if Michael D Higgins also gets to enjoy this distinction.