Admirers praise Denis O'Brien's business acumen and philanthropic work, while critics question the extent of his media ownership in Ireland and point to the Moriarty Tribunal's findings.

In a documentary to be broadcast tonight at 9.35pm on RTÉ One, David Murphy examines his career to date.
Denis O'Brien was brought up in Dublin 4, in Ballsbridge.
His father Dano was an entrepreneur from Cork and had a business selling equine products. His mother Iris is from Co Armagh. Denis O'Brien later said he learned about business from his father and gained a sense of social justice from this mother.
He spent two years on the road in the US selling products for his father - it was there that Denis O'Brien had the idea for one of his first ventures.
The Entrepreneur
He was in a Kentucky motel when he saw a home shopping channel on the television. It was something unheard of in Britain or Ireland, and in 1989 he started his own Home Shopping Television Network in London.
But the business failed to achieve the necessary sales and, after 18 months, the cameras stopped rolling. The venture lost £500,000 of investors' money.
Denis O'Brien told an audience in 2008: "When my first business failed - the shopping channel - I actually went to see my investors and looked them in the eye and said look I'm sorry I made a complete bollocks of it. You normally hide. But I went out, I met everybody and I just kept going."
Despite the collapse of his first business, he decided to try for a radio licence in Ireland, as the then Government was deregulating the market. Denis O'Brien won a competition and launched 98FM in 1989.
Conor Lenihan, who later became a Minister for State for Science, was one of his early recruits.
He said: "What impressed me most, I think, was that they were very professional and very candid and they said we're not and have never been in the radio business, so we're going to hire in the best experts we can."
By 1993, Denis O'Brien's station 98FM was in profit.
When my first business failed - the shopping channel - I actually went to see my investors and looked them in the eye and said look I'm sorry I made a complete bollocks of it. You normally hide. But I went out, I met everybody and I just kept going.
The rise of Digicel
His next step was to branch out into telecoms and set up Esat Telecom, which offered landline services to businesses in competition to State-owned Telecom Éireann. But Esat struggled and faced financial collapse.
At the same time in the mid-90s the Government had decided to open the mobile phone market to competition as Ireland trailed behind other European countries in their use.
Denis O'Brien set up a consortium, which included Norwegian State telecoms company Telenor, and successfully applied for the licence.
The awarding of the licence was highly controversial. The politician who oversaw it was Michael Lowry TD, at the time Minister for Communications.
Winning the licence saved Denis O'Brien's Esat business from failure and ultimately saw led to the company becoming very valuable.
Following a takeover battle Esat Telecom Group was bought by British Telecom in 2000. Denis O'Brien's shares were acquired for IR£289m, although he also invested money in the company.
Some time before the sale of the company, in an entirely legal move, he had moved his tax residency to Portugal. It meant he did not pay Capital Gains Tax in Ireland on the sale of his shares.
In an interview in 2012 he said: "I'm actually not a tax exile." He said he paid all his local taxes in Ireland and was a significant taxpayer in the Republic of Ireland.
Senator Michael McDowell says: "I think it's undesirable that there should be people wielding substantial influence who do not live under the same tax rules as the rest of us."
Denis O'Brien's wealth is now mainly based on his telecoms company Digicel. It began in 2001 when he won a mobile phone licence for Jamaica after selling Esat.
The country's telecoms market had been dominated by the incumbent Cable & Wireless but, two years after winning the licence, Digicel had two-thirds of the mobile market. Denis O'Brien began to replicate the model which had worked in Jamaica elsewhere in the Caribbean and then in the South Pacific.
Back in Ireland he tried to buy phone company Eircom - now called Eir - but was out-manoeuvred by Tony O'Reilly, who had the backing of trade unions which controlled 35% of the shares.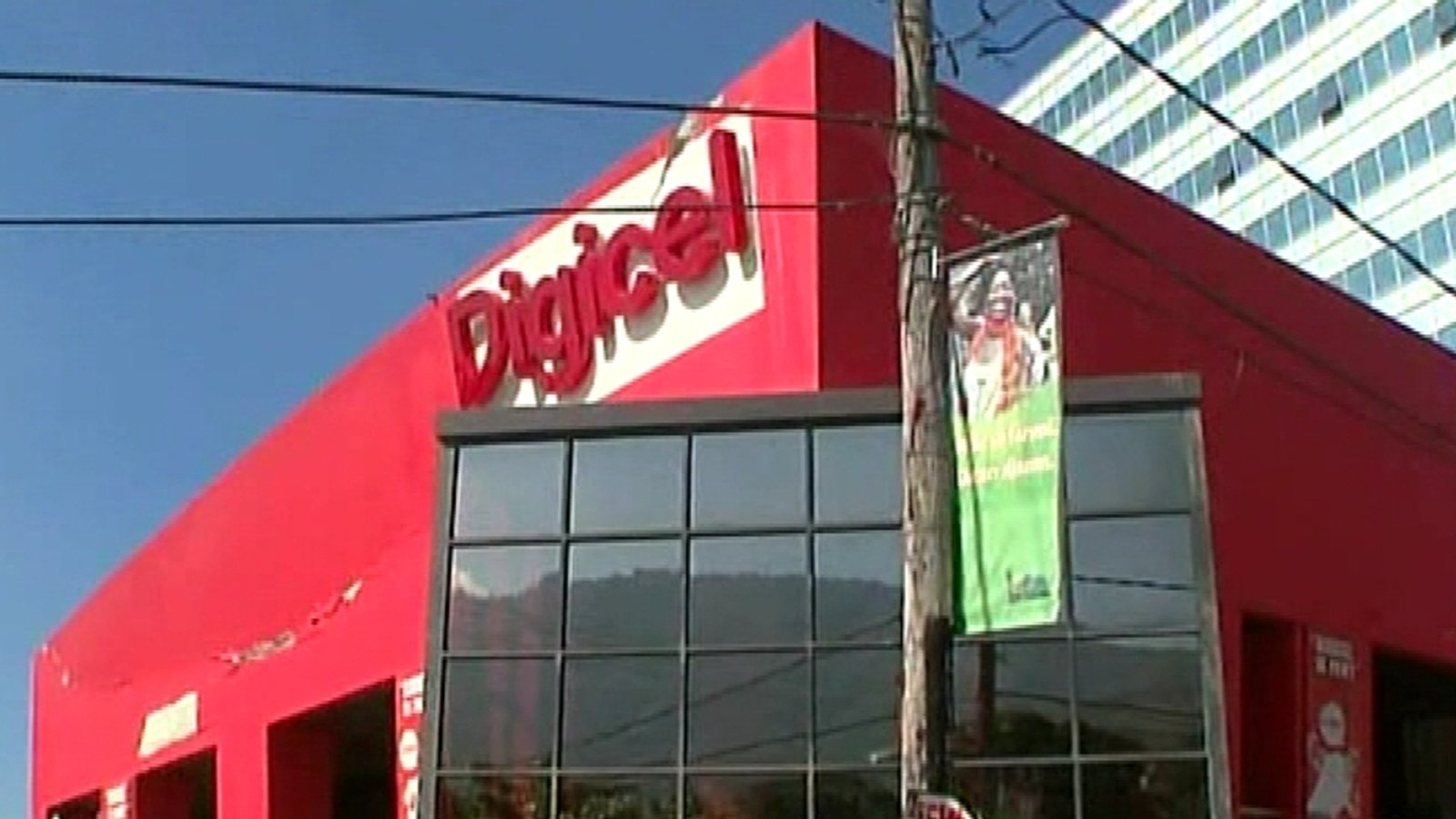 In 2003 the businessman's philanthropic work came to national prominence. He was chairman of the Special Olympics World Games held in Ireland – the first time the event had left the US.
Participants stayed in towns around the country before converging on Dublin for the opening ceremony in Croke Park.
Denis O'Brien spoke at it, telling the teams the Irish people were honoured to stand side by side with them.
His philanthropic work extends beyond Ireland.
One of Digicel's biggest markets is Haiti, the poorest country in the Western Hemisphere. It was hit by a massive earthquake in 2010 which killed an estimated 158,000 people.
Among buildings destroyed was the iconic Iron Market, a place where Haitians sell their goods. Denis O'Brien made a personal donation of $12m to have the market rebuilt.
He worked closely with former US president Bill Clinton, who was UN special envoy to Haiti. Denis O'Brien and Digicel have also been major donors to the charitable Clinton Foundation.
The Digicel Foundation has built 175 schools in Haiti.
The Moriarty Tribunal
Denis O'Brien's name is inextricably linked with the Moriarty Tribunal. The inquiry was set up to investigate payments to politicians and its terms of reference named Michael Lowry. After 14 years its findings were published.
The Moriarty Tribunal found it was "beyond doubt" that Michael Lowry imparted substantive
information to Denis O'Brien which was "of significant value and assistance to him in securing" the licence for Esat.
It concluded that, over a three-year period, Michael Lowry received payments from Denis O'Brien through a series of "clandestine" property deals involving third parties.
In the documentary Michael Lowry says: "There was no magic pot of gold. The reason for that is it never existed. It was phantom. And I was subjected to 14 years of the Moriarty Tribunal and at the end of it the tribunal came to conclusions which weren't based on evidence, which weren't based on fact, and which were not substantiated in any way by evidence from anybody."
In an interview on the Six One News on the day the report was published Denis O'Brien said: "They looked at every bank account I had in the world...And they still couldn't find a payment that I made to Michael Lowry because I never did. Not one red cent went to Michael Lowry when he was minister, a government official, when he was a TD or a private citizen."
But the Moriarty Report was severely critical of Denis O'Brien and Michael Lowry.
It said Michael Lowry received "IR£147,000 from Mr Denis O'Brien in July 1996, stg£300,000 from Mr Denis O'Brien in March 1999 and benefit to the equivalent of a payment in the form of Mr O'Brien's support of a loan of stg£420,000 in December 1999."
While the Moriarty Tribunal was running in Dublin Castle, Denis O'Brien built up a shareholding in publisher Independent News & Media until he controlled 29.9% of the company.
His shareholding was in addition to his ownership of five radio stations, including Today FM and Newstalk. This has given rise to concerns about the concentration of media ownership in Ireland.
Those concerns were increased when, in April 2018, the High Court heard allegations of a significant data breach at Independent News & Media.
The Office of Director of Corporate Enforcement wants the High Court to appoint inspectors to investigate allegations that 19 people, including journalists, may have had emails and other data searched. The High Court was told a company beneficially owned by Denis O'Brien paid a firm to extract the data. It is not clear whether he was aware of this or not.
Denis O'Brien has not commented on the allegations.
The case is still before the courts.
The making of 'Denis O'Brien - The Story So Far'
The documentary tells Denis O'Brien's life story. The businessman declined our invitation to contribute to the programme but RTÉ's archives contained a considerable material, including interviews with the businessman over three decades and even footage of his late father Dano from 1968.

Denis O'Brien has also given numerous public interviews over recent years covering many aspects of his life story, which form part of programme.
The cameras started rolling on the documentary in May last year. Many people declined to be interviewed. Those who agreed to appear on camera include school friends, journalists, politicians, and former colleagues from business and charity sectors.
We balanced the documentary with views from his champions and critics.
Among the latter group are Gavin O'Reilly, the former CEO of Independent News & Media, Senator Michael McDowell and Social Democrat TD Catherine Murphy.
Last May we interviewed James Osborne, former chairman of Independent News & Media, who passed away three months after we recorded his contribution. Barry Maloney, the former CEO of Esat Digifone, also agreed to go on camera and spoke about his testimony at Moriarty Tribunal.
Among those who praised Denis O'Brien were Mary Davis CEO of the Special Olympics, former US President Bill Clinton and the former Prime Minister of Jamaica PJ Patterson.
Last September we travelled, at RTÉ's expense, to the Caribbean to film Digicel's operations.
In Jamaica the mobile phone company's brand is omni-present. It sponsors a wide range of sports and supported Olympic champion Usain Bolt, who also agreed an interview.
Despite Jamaica's reputation as a sun soaked paradise many parts of Kingston are remarkably poor and struggle to overcome social problems partly caused by organised crime.
RTÉ had planned to travel to Haiti, one of Digicel's largest markets, while in the Caribbean. However, Hurricane Maria, which significantly damaged some islands, caused the cancellation of commercial flights.
RTÉ paid Carib Charters $1,600 to travel from Jamaica to Haiti – the equivalent of the price of commercial flights. The aircraft was chartered by Digicel to transport technical staff to assess damage caused by the hurricane.
Haiti is much poorer than Jamaica. Rubbish piles up in the streets and the sewage flows on to the roads during heavy rains. 60% of the population of Haiti lives below the poverty line.
In parts of the country Digicel's mobile phone masts are powered by diesel because of the lack of electricity.
Haiti is also where the Digicel Foundation concentrated much of its efforts. It has built 175 schools in the country.
Denis O'Brien – The Story So Far follows RTÉ's documentaries on leading entrepreneurs, the late Tony Ryan, who founded Ryanair, and Tony O'Reilly who led Independent News & Media.