Around 300 people have attended a meeting in Co Mayo in favour of retaining the Eighth Amendment.
The event in Castlebar was attended by people from several counties, ahead of next month's referendum.
They heard from a number of campaign organisers and opposition politicians who are calling for a No vote on 25 May.
Those involved in the effort to retain the Eighth Amendment said they believe they can win majority public support.
Speakers emphasised the importance of highlighting the individuality of the unborn, in an attempt to convince voters to reject the proposed constitutional changes.
They claim that the proposal would eventually lead to abortion of babies of up to six months' gestation.
The chairperson of the Save The Eighth Campaign, Niamh Uí Bhriain, has appealed to canvassing teams to spend the next five weeks working to secure a no vote.
She has been critical of the media and Government politicians for what she claimed was their support of abortion.
Meanwhile, the Social Democrats launched its campaign for a Yes vote in the referendum.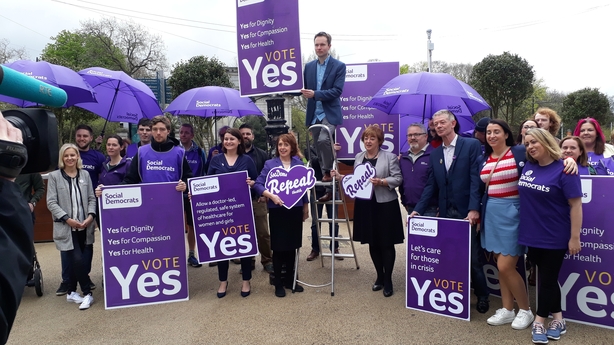 Speaking at the launch in Dublin, party co-leader Catherine Murphy said having spent three months listening to expert testimony, the evidence was clear that "the Eighth Amendment hurts women".
Co-leader Róisín Shortall said voting Yes would allow for a "doctor-led, regulated and safe system of healthcare for women".
Additional reporting Carole Coleman