The 13 California siblings kept in "horrific" conditions by their parents, including some who were shackled to furniture and others who were starved, are being treated after an ordeal that could leave them scarred for years, authorities have said.
Police were investigating the circumstances under which the parents, David Allen Turpin, 57, and Louise Anna Turpin, 49, had subjected their children to the abuse, Captain Greg Fellows of the Riverside County Sheriff's Department said.
The couple was arrested on Sunday and each charged with nine counts of torture and ten counts of child endangerment, the sheriff's office said.
They were each held on $9 million bail, with a court hearing scheduled for Thursday.
Authorities were alerted after one of the children, an emaciated, 17-year-old girl, called police after escaping through a window of the house in Perris, about 115km east of Los Angeles.
"I appreciate the courage this juvenile had to escape that house and get out there and report this to law enforcement," Captain Fellows said.
Police said they found three of the couple's 13 children, who range in age from two to 29, shackled with chains and padlocks inside the dark, foul-smelling residence, located in a suburban housing tract.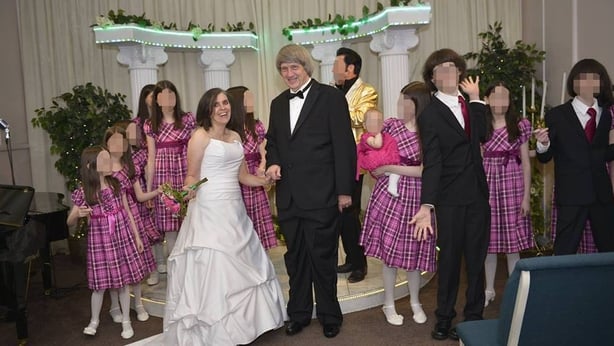 "(Police) noticed the children were malnourished," Captain Fellows said at a briefing.
"It was very dirty, and the conditions were horrific."
Authorities are seeking court authorisation to take custody of the children. Child Protective Services was assisting in an investigation.
Some of the children were being fed and in stable condition at a local hospital, officials said.
The family has lived at the house since 2014, where they home-schooled their children, Captain Fellows said.
Six of the couple's children are minors, while the other seven are over 18, according to neighbours.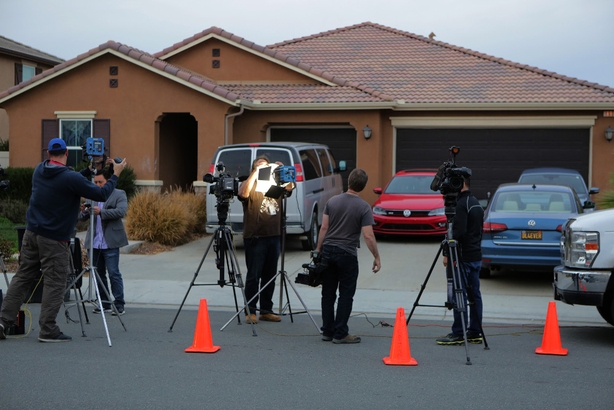 The parents home-schooled the children strictly and required them to memorise long passages from the Bible, David Turpin's parents, James and Betty Turpin of West Virginia, told ABC News.
The Turpin address was listed by the California Department of Education as the location of the Sandcastle Day School, with David Turpin as principal.
In 2010, David Turpin left his job at Lockheed Martin, a company spokeswoman said. He also worked as an engineer at Northrop Grumman, the aeronautics and defense company.
Ivan Trahan, a California attorney who represented him, told Reuters that Mr Turpin filed for bankruptcy in 2011.
At the time, the lawyer said the couple spoke highly of their children.
A spokesman for Northrop declined to say if Mr Turpin was currently employed there.
"We are deeply troubled by the nature of the allegations against Mr Turpin," Northrop spokesman Mark Root said in a statement.
David and Louise Turpin appeared to have had marriage-renewal ceremonies at least three times, in 2011, 2013 and 2015, at an Elvis Presley-themed chapel in Las Vegas, according to the chapel's YouTube page.
One video shows the couple exchanging renewal vows in front of an Elvis impersonator.