The week just gone was probably not the one Apple had hoped for from a public relations and reputation perspective.
It had just come off the back of another stellar round of quarterly financial results which had once again trumped analysts expectations, reporting sales of 46.6 million iPhones over just three months.
The news sent its share price on an upward trajectory, ever closer to an extraordinary trillion dollar valuation.
And from the company's perspective, that news should have been been the positive prelude to the X - the new tenth anniversary iPhone which went on sale the following day.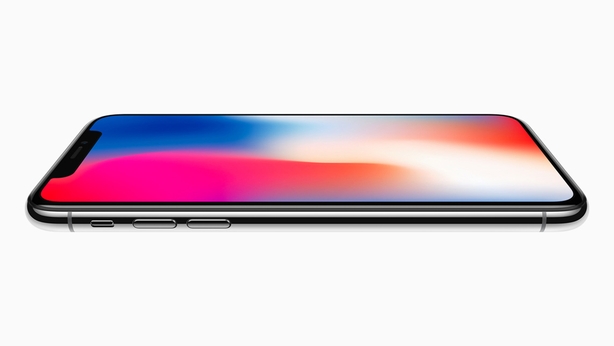 The much hyped and anticipated device has been garnering solid reviews and from Apple's point of view it should have been the sole focus of narrative around the company this week.
And yet, certainly here in Ireland at least, that was far from the case.
Because throughout last weekend, mention of the word Apple here was invariably followed by the words Athenry or data centre.
The Taoiseach had just been to meet the company's CEO Tim Cook on a visit to San Francisco and the mood music around the future of Apple's planned new data centre in Athenry wasn't good.
The delays in achieving planning permission, it appears, may have at best frozen or at worst scuppered the tech behemoth's plans for the site.
Never a company to confirm bad news, Apple only "agreed to consider Athenry in the context of their future business plans", a government statement said.
An ominous sounding statement if ever there was one.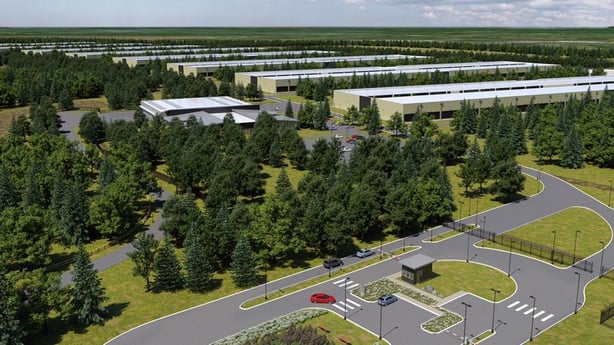 The public mood seemed split.
On the one hand some felt sympathy towards a company that wanted to invest €850m in the west of Ireland, but was being stymied by a planning process that can take too long to reach a decision.
Yet there also seemed to be an underlying feeling that in some way Apple was being unreasonable in not recommitting to the project, despite the uncertainty and delays it had already faced.
There are also some who think developments like data centres on this scale are simply not to be welcomed, no matter what the economic dividend.
In any event by Monday, whatever public sympathy Apple may have enjoyed around the data centre question had quickly dissipated.
The company was back in the headlines again, this time for revelations in the leaked Paradise Papers.
The documents, it was claimed, revealed how Apple had actively shopped around for a tax haven after the Government here began changing the tax system to make it more difficult for the iPhone maker and other multinational companies to continue controversial taxation practices.
The firm, it was reported, had then moved the holding company that held the bulk of its $252bn in untaxed offshore cash to Jersey.
Apple strenuously hit back, saying the changes it made to its corporate tax structure in 2015 were specially designed to preserve its tax payment to the United States, not to reduce its taxes anywhere else.
It added that no operations or investments were moved from Ireland and that its effective tax rate on foreign earnings is 21%.
But inevitably the political and public response was one of criticism and indignation.
The same valid questions that were first posed to the company when the European Commission ordered Apple to repay €13bn in unpaid taxes to Ireland were raised again.
Apple was accused of ignoring its own stated responsibility of growing not only the US economy but the economies of countries it operated in.
No matter how much it tried to explain, it didn't look good.
In sum, this sequence of events may all have amounted to something of an unusual news week for the company.
But the series of stories underlined something which has become increasingly apparent in recent years - Ireland has a strange love-hate relationship with Apple.
On the one hand the company directly employs close to 6,000 people here, most of whom are in Cork where it has invested over €140m in its campus.
That kind of a presence in turn has welcome and massive knock-on effects throughout the wider Irish economy, leading to further employment and funding our public services.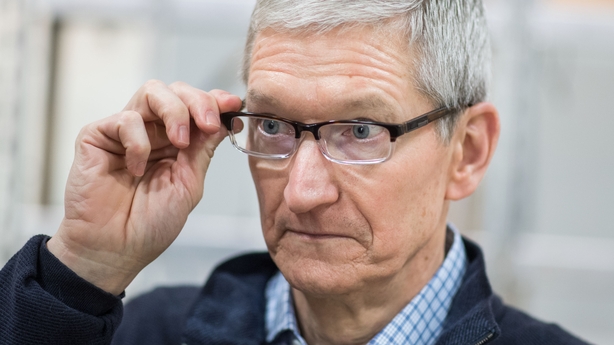 Indeed, despite the question marks around how and where it pays tax, Apple is Ireland's largest single taxpayer, according to Mr Cook.
And of course large swathes of the Irish population also use and in many cases adore its technology.
There are no accurate figures for Apple sales here, but according to StatCounter, its operating systems are used on around a third of all desktop, mobile and tablet devices in Ireland.
And yet, there appears to be a growing underlying public suspicion around the company, its structure and its motives.
This is perhaps partly because it has generally been a very secretive business, that until recently at least didn't speak openly about its operations here or engage with the public or the media.
Partly too because the tax issue really doesn't paint the company in a good light and hasn't been explained by it in a way that non-tax experts can understand.
But maybe it also has something to do with a wider growing wariness about the way technology companies generally operate, how they gather our data and what they do with it.
The same type of public mistrust seems to be increasingly apparent around other big technology companies operating here, like Google and Facebook.
Firms whose products and services we seem to adore and can't get enough of, even though their size, scale and influence makes us feel uneasy at times.
We come to rely on them more and more, and yet every now and then we rightly question whether that dependence is healthy and how they are achieving what they have achieved.
It is a strange love-hate relationship characterised this week by the goings on with Apple.
And one that we should probably think more about as the influence of technology in our lives grows ever greater.
Comments welcome via Twitter to @willgoodbody