Representatives of the Irish College of General Practitioners have called for the regulation of counselling agencies in cases of crisis' pregnancies.
The ICGP is addressing the Joint Oireachtas Committee on the Eighth Amendment, an all-party committee considering the Eighth Amendment, which acknowledges the equal right to life of the unborn and the mother.
The committee is considering recommendations by the Citizens' Assembly for liberalisation of the grounds on which abortion is available in Ireland.
When asked by Labour TD Jan O'Sullivan on how big an issue rogue agencies are in Ireland, Dr Karena Hanley, the National Director of GP Training with the ICGP, said they can vary across the country.
She said in a small number of cases, agencies purporting to be crisis pregnancy agencies have a hidden agenda and wish to heavily influence the decision of the mother or the woman and the outcome of the pregnancy.
Dr Brendan O'Shea, Director of the ICGP's Post-Graduate Resource Centre, said anecdotally, women are encouraged to take their time about their decision and delay, which results in more risk.
He added that it is a concern shared by the Health Service Executive.
Asked for further clarification by the chairperson of the committee, Catherine Noone, Dr Hanley said there are some agencies that report themselves as independent counselling organisations that show distressing videos, or wish to meet women in a car park or hotel lobby.
Dr Hanley said it is not over common but it is something the positive options website warns against.
Committee hears ICGP 'well placed' on reproductive concerns
Earlier, the ICGP said it was "well placed to understand the concerns and fears facing Irish women regarding reproductive healthcare".
Dr O'Shea told the committee that the response of the GPs or other healthcare professionals at the initial consultation can have a profound impact on women experiencing crisis' pregnancies.
Dr Hanley said that most crisis pregnancies result in parenthood (62%). She said 21% proceed to abortion, 14% miscarriage and 1% in adoption.
She said that 3,267 Irish women reported travelling to the UK in 2015 to access abortion, and a total of 168,703 women have travelled from Ireland to the UK since 1980 to access abortion services.
Dr Hanley said statistics also show that a total of 5,560 women requested abortion pills between January 2010 and December 2015.
She said the vast majority of GPs provide contraception, emergency contraception, crisis pregnancy counselling and post-abortion care.
She said crisis pregnancies cannot always be prevented, and a total of 35% of Irish women who have been pregnant describe having had at least one crisis pregnancy.
"It is usual for most GPs, as the first point of contact for individuals, to encounter women and sometimes their partners with unplanned, unwanted pregnancy", she said.
Dr Hanley said there are real and important barriers to contraceptive services in Ireland, chiefly relating to cost, and in instances involving adolescent women, due to cost, and their own concerns regarding confidentiality.
She said: "The Eighth Amendment does not actually impact upon contraception and emergency contraception management for Irish women".
The ICGP representatives noted that there is a legal obligation on those providing pregnancy counselling in Ireland to discuss all options in a non-directive manner where a woman wants information on abortion and doctors have an ethical obligation not to allow their personal moral standards to influence treatment of patients.
They said that for women who choose an abortion, GPs cannot refer or make an appointment on behalf of the woman at a clinic in the UK.
However, Dr O'Shea said GPs may provide a copy of their medical records to the patient.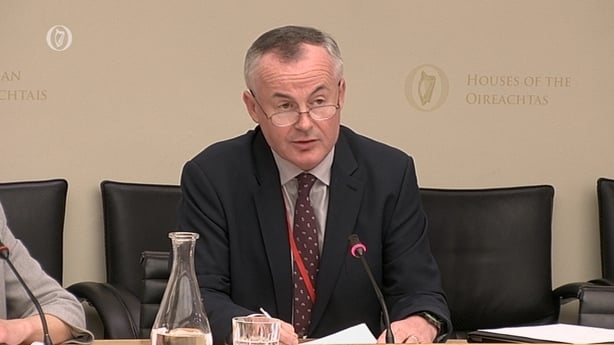 He said GPs would encourage women to return to the practice after having an abortion if they have any concerns, and they would also discuss post-abortion contraception and any GP who has a conscientious objection must refer women in a timely manner to another GP.
"Abortion is a very safe medical procedure", he told the committee.
Due to the increasing purchase of online abortion pills, he said it may or may not become known to their GP in subsequent consultations.