A 30-year-old woman who drove a man who loved her into a deep harbour, where he drowned, has lost an appeal against her conviction for murder.
Marta Herda, of Pairc Na Saile, Emoclew Road, Arklow, Co Wicklow, knew her passenger could not swim when she drove her Volkswagen Passat through the crash barriers at South Quay, Arklow shortly before 6am on 26 March 2013.
Herda had pleaded not guilty to the murder of 31-year-old Hungarian man Csaba Orsos but a jury at the Central Criminal Court found her guilty and she was given the mandatory life sentence by Mr Justice Patrick McCarthy on 28 July 2016.
Marta Herda's friend Katarina and sister, Monika speaking outside court. They say they'll take her case to Europe if they have to. @rtenews pic.twitter.com/LoQ2tsfoRG

— Orla O'Donnell (@Orlaodo) October 12, 2017
Speaking outside the court, Herda's friend Katarina and sister, Monika, said they will take her case to Europe if they have to.
The Central Criminal Court heard that the Polish waitress escaped through the driver's window at the harbour but her colleague's body was found on a nearby beach later that day.
A post-mortem found that 31-year-old Csaba Orsos died from drowning and not from injuries related to the crash.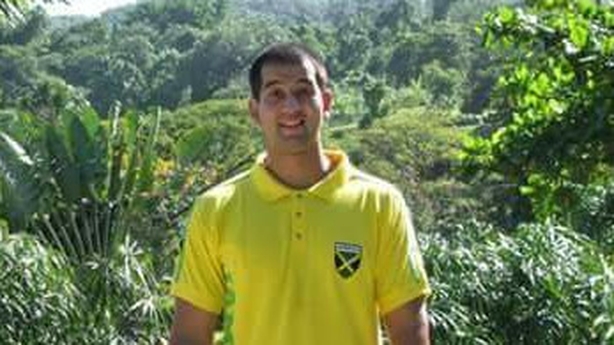 The trial heard that the handbrake had been applied before the car entered the water and that the only open window was the driver's.
Herda moved to appeal her conviction on a number of grounds broadly including the issue of recklessness; whether or not the driving into the river was accidental or deliberate; if it was deliberate, whether "assault manslaughter" was still open to the jury; "alleged confessions" and the judge's charge to the jury with regard to circumstantial evidence.
After two days of hearing in the Court of Appeal, Mr Justice George Birmingham, who sat with Mr Justice Alan Mahon and Ms Justice Máire Whelan, said the three-judge court would reserve its judgment.
It was the former attorney general's first criminal appeal hearing since her appointment to the court in June.
Giving judgment, Mr Justice Alan Mahon said the three-judge court had rejected all grounds of appeal and the appeal was therefore dismissed.
Mr Justice Mahon said it was difficult to see how the trial judge's instructions to the jury in relation to murder/manslaughter could have been clearer.
He said it was "fanciful" to suggest that driving a car off a harbour pier into deep water at speed was deliberate but at the same time was not intended to kill or cause serious injury to Mr Orsos.
He said the only category of manslaughter that could be relevant to the case was that of gross negligence manslaughter and the trial judge "comprehensively and appropriately" charged the jury in relation to that.
He said it was difficult to identify a single aspect of the defence case which was not referred to by the trial judge in the course of his "lengthy charge".
Mr Justice Mahon said the decision to admit the evidence of two nurse witnesses was correct. They were "disinterested witnesses who were persons of integrity".
Mr Justice Mahon said it was arguable, if not likely, that words attributed by a nurse to Herda to the effect that Mr Orsos did not believe she would drive the car into the water constituted an admission or an inference that she had done so deliberately.
The same might equally be said of what Herda said to a garda, after formal caution. She said: "I remember I turn and not go for beach. I remember I hit accelerator and I think I have enough of this I have enough of him I can no longer take this. All I see is his angry face and screaming. I know that I drive to water. I could not take it any more."
Counsel for the Director of Public Prosecutions, Brendan Grehan SC, said the case "really was crystal clear" and there simply had not been the legal controversies in the trial the defence were now seeking to rely on.
"Marta Herda deliberately drove into the sea," Mr Grehan said. "The car was used as an instrument of murder. Whether she achieved that with a gun or a sledgehammer doesn't matter."
He said the car drove straight down a road that was "more like a runway" than a roadway, leading straight down to the docks and to a 200 metre straight stretch of pier.
The car, which could only have been travelling "at great speed", travelled straight down the road, straight through two barriers and straight into the water.
Mr Grehan said there was no question of carelessness and no suggestion she lost control or skidded or did not see the barriers.
He said Herda made contact with Mr Orsos on the morning in question. She "lured" him into her car and minutes later he's at the bottom of the estuary in Arklow, he said.
"Anything after that was an attempt to explain away the inexplicable."