Liam Cosgrave was born in Dublin in 1920 into a tradition of public service. His father, W.T. Cosgrave, was head of the State's first government from 1922 to 1932.
After school in Synge Street and Castleknock, Liam Cosgrave joined the Army as a private in 1940, later being commissioned an officer.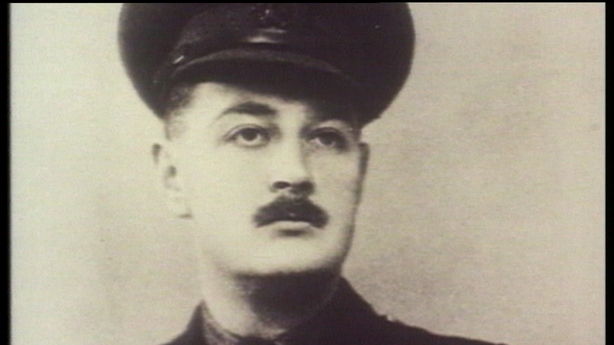 In 1943 he was called to the Bar and in the same year was first elected to the Dáil.
In the first inter-party government of 1948 to 1951, he was Parliamentary Secretary to Taoiseach John A Costello and to the Minister for Industry and Commerce, while he was Minister for External Affairs in the second inter-party government, leading Ireland's first delegation to the United Nations.
He married Vera Osborne, from a well-known Kildare horse-breeding family, and they had three children: Mary, Liam Junior and Ciaran.
Vera passed away last year, aged 90.
In Opposition, Mr Cosgrave supported Fine Gael's adoption of the more radical Just Society policy platform and became party leader in 1965, where he faced down considerable internal opposition in that post.
The grassroots may have liked it, but some senior party figures were less impressed, and in December 1972 Mr Cosgrave was nearly toppled as leader when he alone in the party wanted to support the government's Offences Against the State Bill.
But a loyalist bomb in Dublin which killed two people on the evening of the Dáil vote swung Fine Gael behind the legislation - and his leadership.
Three months later, having agreed a 14-point programme with Labour, Mr Cosgrave faced his second election as leader.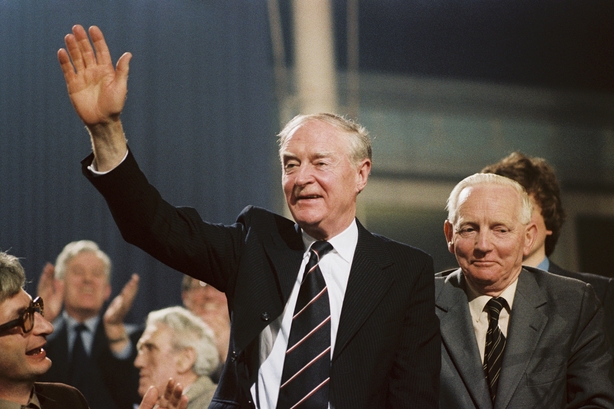 Mr Cosgrave was elected Taoiseach on 14 March 1973, at the head of the Fine Gael/Labour National Coalition. His calm chairmanship was to prove crucial in maintaining the unity of a group of strong-willed Ministers facing severe economic and security problems.
One of the coalition's first challenges was to negotiate the Sunningdale Agreement with the British government and the Northern Ireland parties.
But the deal collapsed in the face of violent opposition from loyalists who bombed Dublin and Monaghan in May 1974.
The coalition was later criticised for failing to pursue the investigation with vigour, but they faced many security challenges, including the Herrema kidnapping and the murder of the British Ambassador in 1976.
The hard line on security was matched by tough economic medicine as the coalition grappled with the effects of the oil crisis.
The government reformed family and labour law and significantly increased social welfare benefits, but Mr Cosgrave's deep religious beliefs led him to vote against his own government's contraception legislation in 1974.
Two years later the government suffered a crisis when President Cearbhall Ó Dálaigh resigned following criticism from Defence Minister Paddy Donegan.
In 1977 Fianna Fáil won a landslide electoral victory, and Mr Cosgrave resigned as Fine Gael leader.
In 1981 he left the Dáil, and the family's political mantle was taken up by his son, Liam Cosgrave junior.
In retirement, Mr Cosgrave lived quietly, pursuing his interest in horses and remaining a modest man with a warm personality.