The British government has said it will give more details about its policies on Brexit next week.
It has confirmed it will publish a number of papers, including one on Northern Ireland's border and future customs arrangements.
"Brexit means Brexit" has been the slogan regularly used by the British government to summarise its strategy since last year's referendum vote in favour of leaving the European Union.
We need your consent to load this rte-player contentWe use rte-player to manage extra content that can set cookies on your device and collect data about your activity. Please review their details and accept them to load the content.Manage Preferences
But Britain is regularly criticised for the vagueness around its intentions.
In the coming week the British government is to begin publishing papers that will have more details of its policies and goals in relation to the Brexit process.
Confirmation of this plan is contained in a news release, issued by the UK's Department for Exiting the European Union, where David Davis is the minister.
According to the official statement, the papers will draw on more than a year of preparatory work.
One will address the Northern Ireland border and future customs arrangement.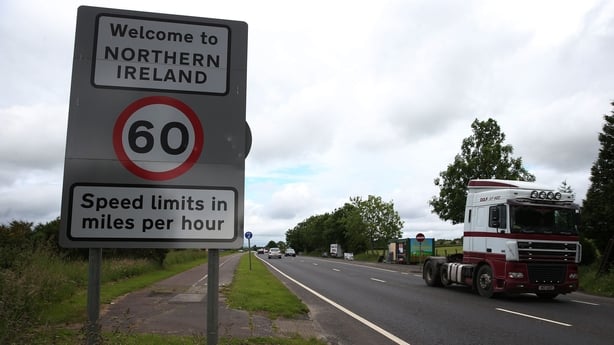 This document will be awaited with huge interest by the Irish Government as the island of Ireland is guaranteed to be affected in a unique way by whatever Brexit brings.
A second batch of papers, to be released in the run-up to the October meeting of the European Council in Brussels, will look at "future partnership" arrangements, including the UK's proposals for a new customs agreement with the EU.
Mr Davis said the publication of the papers would mark "an important next step" towards delivering last year's referendum vote to leave the EU.
The disclosure comes as Mr Davis prepares to embark on a third round of talks with the EU's chief negotiator Michel Barnier in the Belgian capital at the end of August.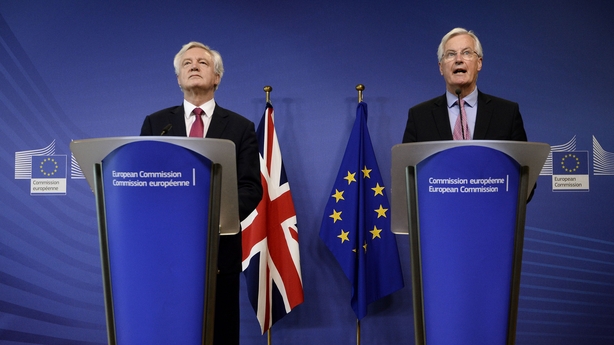 Mr Barnier is reported to have warned EU ambassadors the first two rounds had failed to produce sufficient clarity on the opening issues of the Irish border, the rights of EU citizens in the UK, and Britain's "divorce bill".
His gloomy assessment cast doubt on whether the talks will have made enough progress to begin discussions in the autumn on a new free trade deal between Britain and the EU.
Britain says it will not stay in EU via 'back door'
Two key figures in Britain's cabinet have come together to say any post-Brexit transition would not be a "back door" to continued EU membership.
Finance minister Philip Hammond, who favours a softer, pro-business Brexit, and International Trade Secretary Liam Fox, a hardline supporter of Britain leaving the EU, have clashed in recent weeks over the UK's future outside the bloc.
But in a joint article for The Sunday Telegraph newspaper, they agreed there should not be a "cliff-edge" when the UK leaves in March 2019.
They said any transition period would be "time-limited" and that Brexit would mean Britain pulling out of both the European single market and the customs union.
"We want our economy to remain strong and vibrant through this period of change. That means businesses need to have confidence that there will not be a cliff-edge when we leave the EU in just over 20 months' time," they wrote.
"That is why we believe a time-limited interim period will be important to further our national interest and give business greater certainty - but it cannot be indefinite; it cannot be a back door to staying in the EU.
"We are both clear that during this period the UK will be outside the customs union and will be a 'third country', not a party to EU treaties."