Scorching temperatures and high winds are culminating in huge wildfires in Portugal and on the French island of Corsica.
Almost 1,000 people had to leave Corsica during the night, with 2,000 hectares of scrubland destroyed, though no casualties were reported.
Dry conditions have fuelled fires in recent weeks.
A man suspected of starting five fires in Bastia, a town with a population of 40,000 in the island's northeast, was arrested last night, an official said.
In Portugal, forest fires continued to rage as high temperatures and swirling winds posed difficulties for firefighters across the country with further blazes predicted.
Two of the worst fires were near the towns of Abrantes and Alvaiazere, where the firefighting effort involved 800 personnel, four water-bombing planes, two helicopters and around 250 vehicles.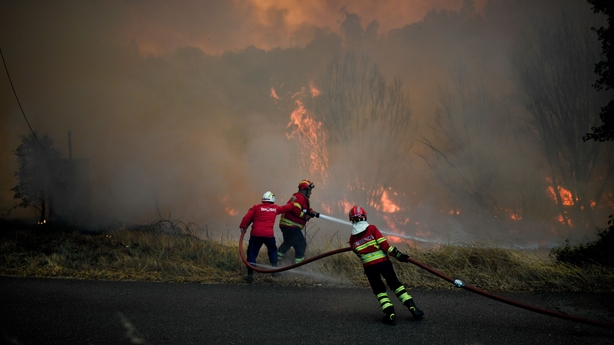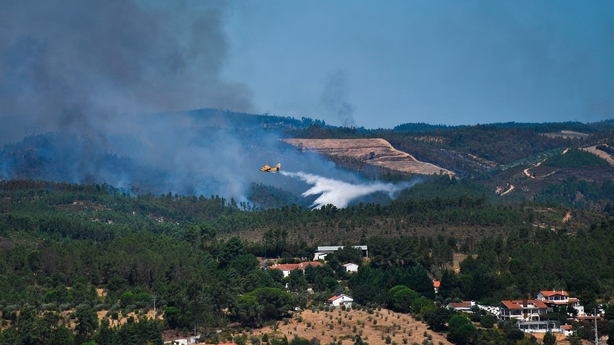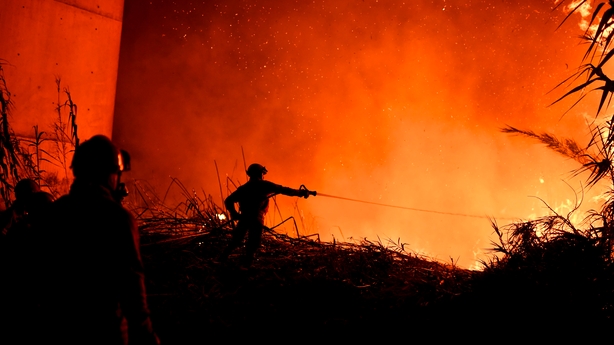 About 1,800 firefighters were trying to douse around ten fires across the country, authorities said.
A civil protection agency spokeswoman said a record 220 fires had started yesterday alone: "Despite the relentless fires, the situation is now more stable."
Emergency workers had nearly gained control of wildfires across Portugal's drought-hit central region on Thursday, but stronger winds fanned flames in several areas.
In the village of Bracal, flames were being blown towards houses as residents grabbed what they could to aid firefighters.
Some residents voiced anger at authorities after a season of repeated wildfires which have stretched resources.
Six villages had been evacuated around Abrantes on Thursday as fire-dousing planes flew sorties over the flames.
Another blaze near Grandola, in the southern Setubal district, needed 200 firefighters to bring it under control after burning through around 30 square kilometres of forest.
The fires come after more than 60 people were killed in June, and more than 200 injured, in a giant blaze at Pedrogao Grande in central Portugal that raged for five days.
After an uncommonly dry winter and spring, almost 79% of the Portuguese mainland was enduring extreme or severe drought at the end of July, according to the national weather office.