Holidaymakers in the busy seaside town of Kilkee, Co Clare had a lucky escape when a car drove down the steps leading to the beach in the town this afternoon.
The accident happened at 3pm when the car suddenly drove down the steps beside the beach at the pier end of the town.
The steps are a popular location for people to sit on their deck chairs and sunbathe, as others swim nearby.
Gardaí and fire personnel were called to the scene and the car has since been removed.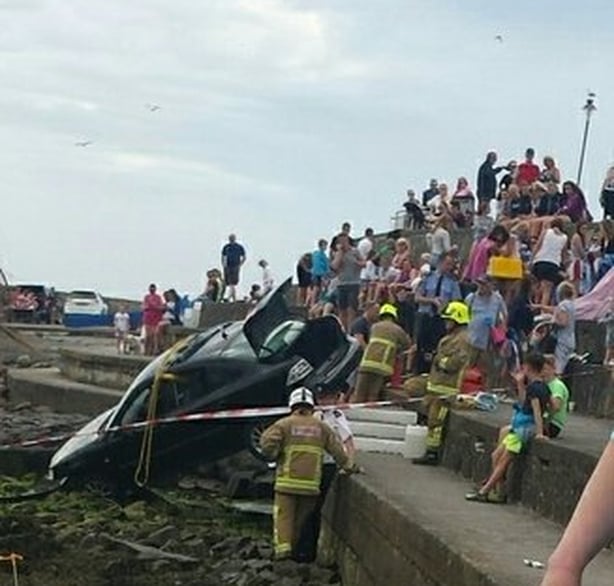 Onlookers described it as frightening and said it was very lucky that nobody was hurt or seriously injured
Gardaí are investigating.
Car being towed along beach in #Kilkee pic.twitter.com/zIMZ1XlPjA

— Jason (@JasonMcC31) July 18, 2017
Car crashes over steps in Kilkee pic.twitter.com/LKPajjTBjq

— Jason (@JasonMcC31) July 18, 2017