Jury selection is under way in the trial of a US woman and her father who are accused of murdering her Irish husband in North Carolina two years ago.
Molly Martens Corbett, 33, and 67-year-old Thomas Martens are accused of killing 39-year-old Jason Corbett, who was from Co Limerick.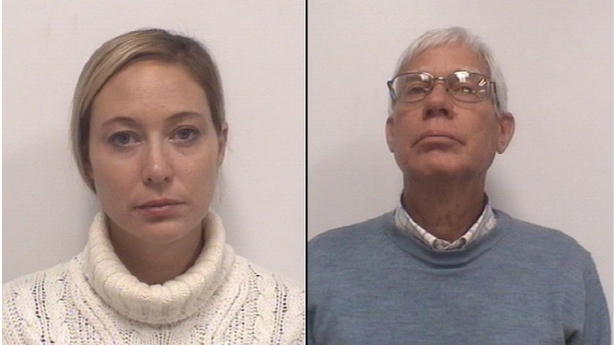 Both are charged with second degree murder for their role in causing the death of Mr Corbett.
Both had originally faced two charges each - the second degree murder charge, and a lesser charge of voluntary manslaughter.
The prosecution has informed the court that it is dropping the voluntary manslaughter charge and is proceeding only with the second degree murder charge.
Mr Corbett died from head injuries he sustained at his home, which police believe were caused by a baseball bat and a patio stone.
Mr Corbett met Ms Martens Corbett when she began working as the family's au pair following the death of his first wife.
They later married and moved to North Carolina in 2011.
In giving initial instructions to the jury pool of 143 people, Judge David Lee said that Ms Martens Corbett and Mr Martens were pleading not guilty, claiming self-defence and defence of another person.
Judge Lee introduced both defendants to the jury pool.
Mr Martens, a retired FBI agent, and Ms Martens Corbett, stood as their names were called and turned to face the rest of the courtroom.
The prospective jurors have been asked to fill out a 16-page questionnaire which the legal teams hope will speed up the selection process.
The questionnaire includes a long list of people who may be called as witnesses and prospective jurors were asked to indicate if they know any of those listed.
They were also asked to outline whether they had read or seen any pre-trial coverage of the case.
The defence legal teams have concerns about whether it will be possible to swear a fair and impartial journey as it is a small community and there has been extensive coverage of the case.
They had tried unsuccessfully to have the trial moved to a neighbouring county.
The court intends to pick a panel of 14 people, 12 of whom will be the ultimate jury, with two alternate jurors to cover in case one of the 12 needs to withdraw during the trial.
It is possible that process could take up to five days to complete.
Judge Lee warned the prospective jurors that the trial itself will likely last at least two weeks.
The process to pick the jury members is continuing at the Davidson County Courthouse in Lexington, North Carolina.