The European Union's anti-fraud agency, OLAF, has decided to launch a formal investigation into the use of European funds at the Garda Training College in Templemore, RTÉ's This Week has learned.
OLAF had said last month that it was carrying out a preliminary examination of certain issues, after being sent a copy of a Garda internal audit report dealing with EU monies which ended up in a bank account in Cabra.
However, the anti-fraud agency has now confirmed to RTÉ that it has expanded this to a full investigation, in which its investigators are entitled to interview witnesses and conduct searches of premises to detect any criminal or otherwise inappropriate use of EU funds.
Garda Commissioner Nóirín O'Sullivan told the Oireachtas Public Accounts Committee last month that the balances in the account ranged from around €5,000 to €90,000 but did not say how much money actually passed through the account.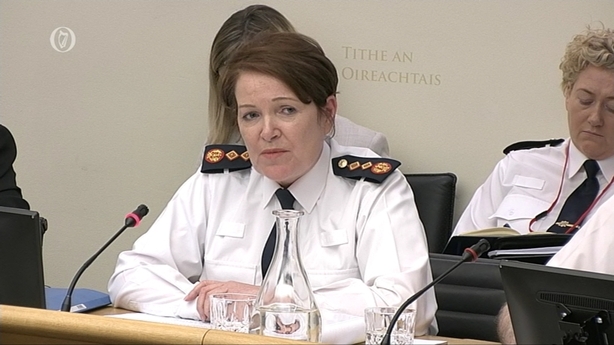 She told the Committee that the head of internal audit, Niall Kelly, had forwarded his report on the matter to both GSOC and OLAF to consider.
Responding to a query this weekend from RTÉ, OLAF said that it "can confirm that, after a preliminary analysis, it is investigating the matter".
However, it said that as an investigation is on-going, OLAF cannot issue any further comment.
They said this was to protect the confidentiality of ongoing investigations, subsequent judicial proceedings, personal data and procedural rights.
OLAF has total independence in terms of its investigative function, but it comes under the Commissioner in charge of Budget & Human Resources, and delivers its final report directly to that Commission office.
The PAC is expected to deliver its final report this week on matters relating to finances at the college, which has been the subject of hearings before the committee over recent months.