A man who strangled a woman in her bed before throwing her body into the sea has been sentenced to eight years in prison.
Colm Deely, 44, from School Road, Ballyvaughan in Co Clare, was originally convicted of murdering 43-year-old Deirdre McCarthy in March 2011.
His conviction was overturned by the Court of Appeal.
The court heard the evidence of the then deputy State pathologist Khalid Jabbar was not considered reliable enough for the prosecution to depend on.
Mr Justice Patrick McCarthy said Ms McCarthy had been engaged in her local community but was of "a retiring disposition" and did not leave her home much.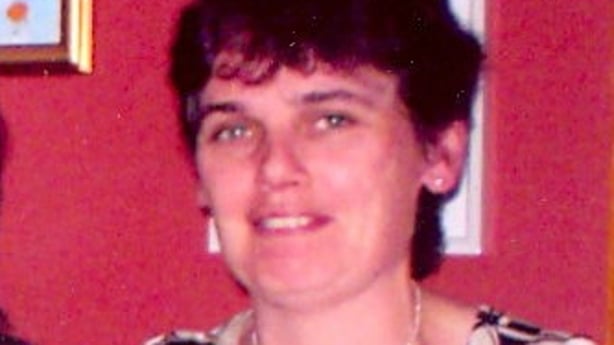 She was a modest, quiet person who was vulnerable in the sense that she was prone to manipulation by others.
He said she and Deely knew each other for many years and their relationship may become more romantic in March 2011 as he went back to her home on the night of 27 March.
The original trial in 2013 heard that he claimed the two of them were lying together on her bed and that she said she would tell his wife and children about them.
He told gardaí he must have rolled over, and was holding her by the neck but did not intend to kill her.
He drove her body to a coastal area and threw her over a wall towards the sea. He said he did not mean any of it to happen.
Ms McCarthy was reported missing and searches were carried out before her body was found washed up on Fanore Beach.
Deely denied knowing anything about her whereabouts but later admitted killing her after making a serious attempt at self harm.
Mr Justice McCarthy said there was no sufficient evidence which could be relied on by the prosecution to ground a case of murder.
He said if there was such evidence, it appeared to have been discredited and the prosecution could no longer stand over it.
He said in those circumstances the DPP had taken the exceptional decision to agree to the quashing of the murder conviction.
The judge said he took into account the nature of the offence, the vulnerable nature of Ms McCarthy, the breach of trust by Deely, the calculated way in which he had disposed of the body and the devastating effects of the crime on Ms McCarthy's family.
He also took into account the fact that Deely had pleaded guilty to manslaughter from the very beginning and sentenced him to eight years in prison.