Man faces trial over 1987 murder
A man is due to go on trial this week for the murder of a woman in Kilkenny almost 30 years ago.
John Joseph Malone of Newpark in Kilkenny, has pleaded not guilty to the murder of 79-year-old widow Ann Nancy Smyth at her home in Wolfe Tone Street on 11 September 1987.
The trial is due to begin on Wednesday.
---
IFA chief calls on EU to ban Brazilian meat imports
The President of the Irish Farmers Association has written to the EU Commissioner for Food Safety, calling for an immediate ban on all meat imports from Brazil.
Joe Healy was speaking on RTÉ's Drivetime following reports that the South American country may have been exporting contaminated meat products to Europe for several years.
---
Govt urged to take action against Egypt over Halawa
The sister of Ibrahim Halawa has called on the Government to take legal action against Egypt over its decision not to release him until his trial is over.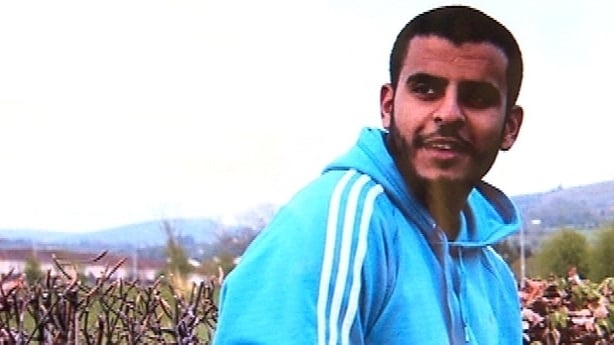 Mr Halawa, who is from Firhouse in Dublin, was arrested at a protest in Cairo in 2013 and his trial has been postponed 18 times. He is due in court again this week.
Speaking on RTÉ's Today with Sean O'Rourke, Somaia Halawa said "Ireland should take a proactive approach and take legal actions against Egypt".
---
Witness appeal after assault on garda
An investigation is under way after a garda sergeant was injured during an incident in Dundalk on 17 March.
The officer was injured when he attempted to arrest a man involved in a row in Park Street at around 3.15am on Friday.
He was treated in hospital.
Two men were arrested for alleged public order offences.
---
'Piggy Bank' turtle's condition worsens after surgery
A 25-year-old sea turtle in Thailand slipped into a coma after an operation tor emove 915 coins from her stomach earlier this month.

The green sea turtle named Omsin, "piggy bank" in Thai, had been finding it hard to swim normally after swallowing 5kg of coins thrown into her pool for good luck.

Omsin underwent a seven-hour-long operation earlier this month, but concerns rose among Thais after she was rushed to an intensive care unit last night.

"She is in a coma and breathes very slowly," one of the veterinarians taking care of Omsin said.