Two men have appeared in court in Belfast charged with murdering the high-profile loyalist George Gilmore in Co Antrim.
The shooting was linked to an ongoing feud involving factions of the Ulster Defence Association.
Mr Gilmore was shot in the neck while sitting in his car in Carrickfergus on Monday afternoon.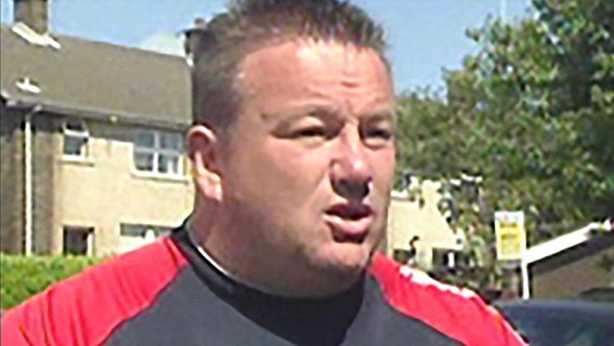 He died in hospital the next day.
The shooting is believed to be linked to a long-running dispute between loyalist paramilitaries involving two rival factions of the UDA.
Two men from the Carrickfergus area appeared in court today accused of Mr Gilmore's murder.
Brian Roy Mc Clean aged 35, and 28-year-old Samuel David Mc Maw were also charged with the attempted murders of two other people on the same day.
They were remanded in custody to appear again next month.