A number of transatlantic flights from Ireland have been cancelled due to the adverse weather conditions forecast for the eastern coast of the United States.
According to Dublin Airport, several Aer Lingus flights to Boston and New York airports have been cancelled, in addition to one Delta and one United flight to New York.
Passengers are advised to check with their airlines in advance of travelling to the airport.
Snow began blanketing the northeastern United States yesterday as a winter storm packing blizzard conditions rolled into the region, prompting public officials to ask people to stay home while airlines grounded flights and schools cancelled classes.
The US National Weather Service issued blizzard warnings for parts of eight states including New York, Pennsylvania, New Jersey and Connecticut, with forecasts calling for up to 60cm of snow by early today, with temperatures well below normal for this time of year.
Some 50 million people along the Eastern Seaboard were under storm or blizzard warnings and watches.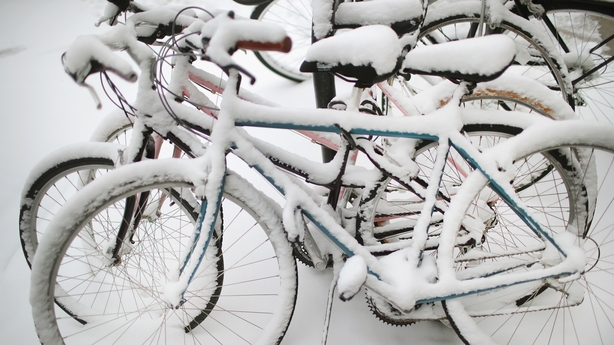 "If you must go out, do so for as limited time period as possible ... but the best thing to do is stay in," New York Mayor Bill de Blasio said yesterday.
Above-ground subway service will be suspended at 4am local time as transit officials in the New York metro area warned that more bus and train routes could be suspended throughout the day.
"It's a good day to stay home," said New York Governor Andrew Cuomo on CBS Radio.
"It is going to be a dangerous, dangerous situation."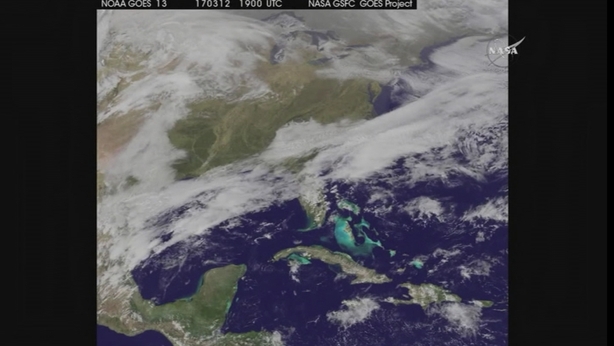 The Port Authority of New York and New Jersey readied hundreds of pieces of snow equipment at the three major New York area airports.
Thousands of tons of salt and sand were prepared for airport roads, parking lots, bridges and tunnels.
Airlines preemptively cancelled more than 4,000 flights ahead of the storm, according to tracking service FlightAware.com.
The airports with the most cancellations were Newark International Airport in New Jersey and Boston Logan International Airport.
American Airlines cancelled all flights into New York's three airports - Newark, La Guardia Airport and John F Kennedy International Airport - and Jet Blue Airways reported extensive cancellations.
Delta Air Lines canceled 800 flights for Tuesday for New York, Boston and other northeast airports. United Airlines said it would have no operations at Newark or La Guardia.
Governors in New York, New Jersey, Pennsylvania and Virginia declared a state of emergency.
"When this thing hits, it's going to hit hard and it's going to put a ton of snow on the ground in a hurry," Massachusetts Governor Charlie Baker said, urging people to consider workingfrom home if they could.
New York City public schools - the largest school system inthe United States - cancelled classes yesterday.
Districts in Boston, Fairfax County, Virginia, and Philadelphia also cancelled school yesterday.
In Slinger, Wisconsin, local police said that a number of vehicles were stuck on a highway following heavy snowfall. At least 30 vehicles were involved in a single crash which closed part of a highway for six hours.
Vehicles stuck on highways after heavy snowfall in Slinger, Wisconsin. More: https://t.co/dFoqslMkOO pic.twitter.com/xPAD3TUyIw

— RTÉ News (@rtenews) March 14, 2017
Police said they responded to nearly 100 crash-related calls involving 300 cars in the area.