Investigators from the Air Accident Investigation Unit have been examining the site where a helicopter crashed in Co Louth yesterday evening, injuring a father and son.
The scene of the crash was sealed-off overnight by gardaí and today investigators were continuing their examination of the downed aircraft as they try to ascertain the cause of the incident.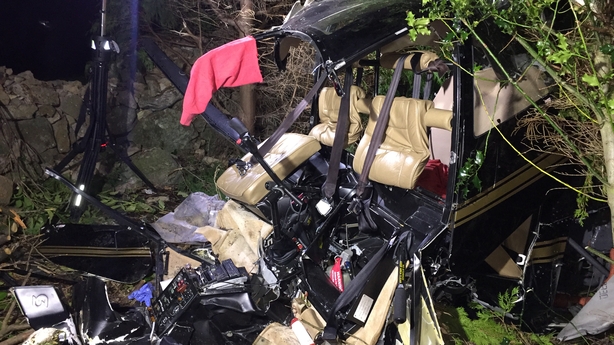 The injured men on board - a father and son - both remain in hospital.
The father, who is in his 70s, is said to be in serious condition in Beaumont Hospital in Dublin.
The son, in his 40s, remains in Our Lady of Lourdes Hospital in Drogheda.
The helicopter crashed into a grove of trees in the garden of an unoccupied holiday home as it approached a landing pad in the home of the two men just across a narrow roadway.
The men had to be cut out of the wreckage by emergency services.
The helicopter will be transported for further examination to an air accident investigation unit facility in Gormanstown, Co Meath.
Investigation of last nights helicopter crash in Cooley Mts to resume. More on @morningireland after 8 #rtenews pic.twitter.com/nbVkJqy4rW

— Joe Mag Raollaigh (@joemagraollaigh) March 13, 2017