A wake for the victims of the Clondalkin fire tragedy was held in Bray, Co Wicklow, this afternoon.
AnneMarie O'Brien, who was 7 months pregnant, died in an apartment fire along with her two-year-old daughter Paris and cousins four-year-old Jordan and three-year-old Holly in the early hours of last Wednesday morning.
There were emotional scenes at Colliers funeral home in Bray as family, friends and members of the community paid their respects to the victims of the fire.
Jordon and Holly's mother Biddy (below) remains in a critical condition in St James hospital, unaware her two children are dead.
"I don't know how they're going to face that...when she is conscious and ready to hear that news," said Fr Paul O'Driscoll.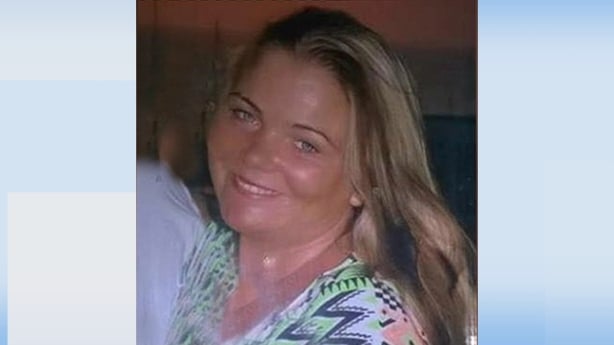 Five coffins will be taken from the funeral home to Shankill tomorrow morning for the funerals.
Fr John O'Connor, who married Biddy and her husband, will bury their children and their cousins tomorrow.