A Cork woman campaigning for greater access to medicinal cannabis has completed her walk to the Dáil from her home in Aghabullogue.
Vera Twomey began her 260km journey on foot last Monday. An injury to her knee meant she completed the final stages in a wheelchair.
She had been accompanied most of the way by PBP-AAA TD Gino Kenny.
Hundreds of supporters joined her outside the Dáil.
Ms Twomey wants her seven-year-old daughter Ava, who has a rare form of epilepsy, to be allowed access to medicinal cannabis.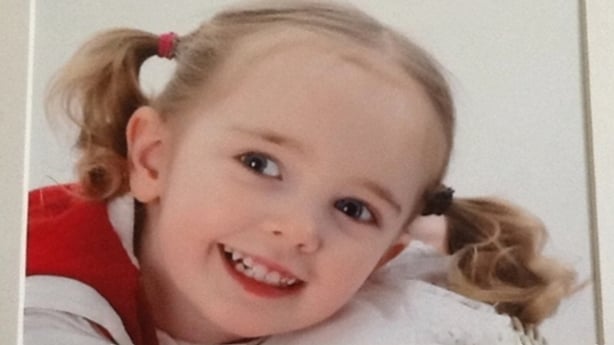 Ms Twomey had a four-and-a-half hour meeting with Minister for Health Simon Harris on the issue.
They have agreed to five possible options to allow Ava have access to medicinal cannabis.
One is that officials with the Department of Health will make contact with Ava's consultants this week.
It is hoped that agreement can be reached with Ava's consultants and her GP, which will allow her get access to what she requires.
TDs who attended this evenings meeting also agreed to try and speed up the passage of legislation through the Dáil, legalising medicinal cannabise use.
She was accompanied at the meeting by Mr Kenny, who described the meeting as "quite positive."
He said a number of meetings are now planned for the coming weeks, and there are a number of options now on the table that will be explored.
Ms Twomey described it as the most progressive meeting she has had with the minister on the issue.
Mr Kenny said the fact that she had to undertake the journey was "immoral" and described her as "extraordinary".
Vera Twomey arrives at Leinster house pic.twitter.com/SMqBd17bwI

— Conor Hunt (@conorfhunt) March 7, 2017
Earlier,Taoiseach Enda Kenny told the Dáil that work is under way on proposed legislation to give permission to specialised doctors to provide cannabis-based treatment.
Ms Twomey said an injustice is being done to her daughter and said she will not leave Dublin until that has been put right. Mr Kenny said the legislation in the Dáil on the matter was being stalled by the Government.
The family's request for the medicines under a special licence was rejected.
The Department of Health said Minister Harris remains fully committed to establishing a compassionate cannabis based treatment programme. It also pointed to the advice of the chief medical officer on the matter.
The Health Products Regulatory Authority, meanwhile, has recommended access to medicinal cannabis under a monitored, five-year programme, confined to a number of specific illnesses.