Traffic along the border between counties Armagh and Louth was brought to a crawl for a time this morning during an anti-Brexit protest.
A number of trucks, vans and tractors formed a convoy on the cross border motorway at Carrickarnon where a fake customs post was erected.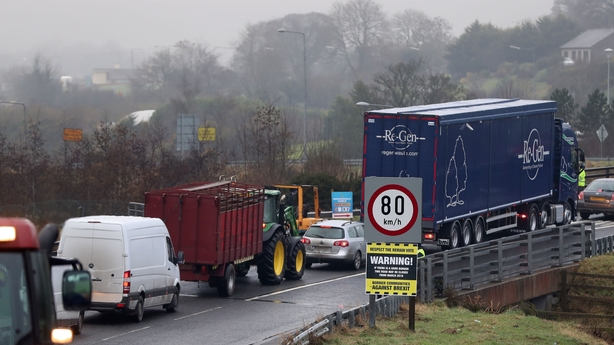 Several hundred people took part in today's protest.
Local people say they fear border customs posts will be re-established after the UK leaves the European Union.
Contingency work has begun to identify places where checkpoints could be set up once again, the Government said.
A rusty World War II-era bicycle placed alongside a mock customs hut reinforced the message that a hard border was a return to the past which British Prime Minister Theresa May has been adamant she wants to avoid.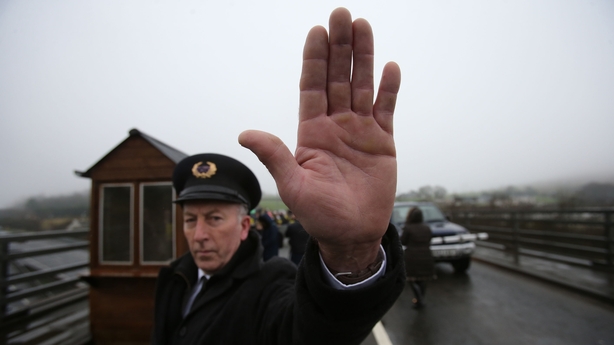 Local residents on the frontier between north and south say they were caught in the eye of a storm which could have a devastating impact on north/south relations.
Border Communities Against Brexit organiser Declan Fearon said: "We never want to see this community going back to what it was before.
"The people here do not want to contemplate the reinstatement of spikes and roads being closed and of customs check points and it looks like that is where we are going."
Mr Fearon said protesters were trying to make their voices heard in Dublin and Westminster.
More than 20 years ago there were 270 crossings along the 300-mile long border between the north and the south.