A District Court judge has reserved judgment in the case of an off-duty garda charged with assaulting two women.
Brian Hanrahan, 34, from Newcastle West in Co Limerick, said he was only trying to defend himself.
Mr Hanrahan said the last thing he wanted was to be involved in an altercation - four months after he was confronted by an armed man in a widely publicised incident in the US in 2015.
Having heard all the evidence, Judge Elizabeth MacGrath said she will deliver her judgment next Friday, 10 February.
Emer Kelly told the court that Mr Hanrahan kicked her in the face and knocked one of her teeth out of place after a night out on 5 March last year near Nenagh, Co Tipperary.
Ms Kelly said she was in a car with friends on the night of the alleged incident and saw Mr Hanrahan trying to flag down cars outside a fast food restaurant in Nenagh.
They gave him a lift when he offered to pay €15 to be brought home.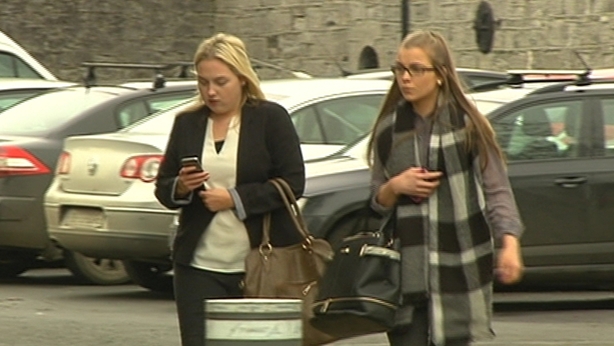 Ms Kelly said that when he was subsequently asked him for the money he pulled her hair and she fell to the ground, where she said he punched her and kicked her six to eight times.
Aisling King, who was also in the car, said Mr Hanrahan pushed her back and hit her in the face but she denied claims he was defending himself from an attack by Ms Kelly at the time.
At Nenagh District Court this evening, Mr Hanrahan denied claims that he had kicked and punched Ms Kelly in the face and head .
"She [Emer Kelly] got out of the car and attacked me. She wanted me to pay €50 [for the spin]. The last thing I wanted or desired was an altercation of any description after what had happened in New Orleans," Mr Hanrahan said.
"I only did it [hit her] to fend her off and defend myself. All I wanted to do was go home."
"I did everything I could to stop it [the confrontation]. I wasn't trying to hurt her. I was trying to stop her. I couldn't get away from her. She was kind of stunned [after the blow]. Then she sat down and started crying."
"If I hit her the way she said I hit her she would be black and blue all over. It is not possible."
"I am sorry she sustained an injury - but if I am attacked I am going to defend myself," the garda said.
Earlier Ms King said Mr Hanrahan had told her in the car he would fight any man in Nenagh.
Under cross-examination, Ms Kelly said she had drunk a bottle of wine earlier but denied that she made up the story about the alleged assault.