Firefighters in Galway city marched to county hall this morning to outline a number of concerns they have over working conditions and pension entitlements.
The protest involved off-duty fire service personnel, and there was no reduction in cover as a result of the protest.
Those involved said they were frustrated that a number of issues which they had raised repeatedly were not being dealt with.
These included sick leave entitlements, training concerns, uniform provision and travel allowances.
The firefighters were to hand-deliver a letter listing their concerns to the acting county manager.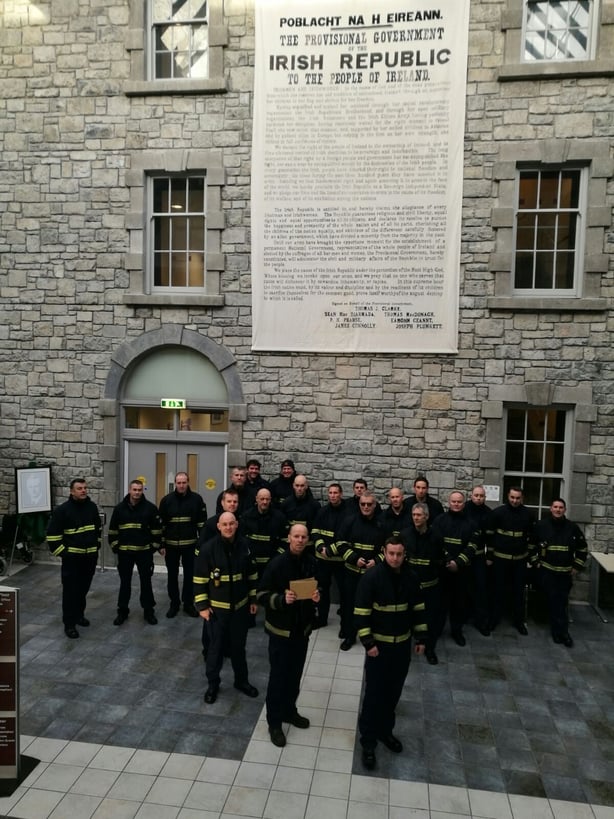 They marched through the city in uniform and gathered outside Galway County Council headquarters on Prospect Hill.
They said they were keen to have the matter dealt with in an amicable fashion and do not wish to pursue industrial action at this point.
They emphasised that this morning's protest involved the vast majority of off-duty staff and that services were being provided as normal by their rostered colleagues.