A Dutch-owned ship which had been anchored in Dublin Bay for the past five months has left Irish waters.
The Iver Ability departed at 7am Sunday morning, bound for the Dutch port of Delfzijl, where it is due to arrive later today.
The 129m vessel arrived into Dublin last summer.
The tanker was carrying a cargo of bitumen, a substance used for building and maintaining roads.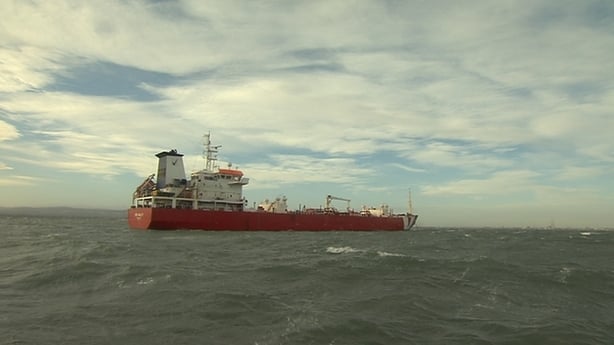 However, after a chemical reaction with the cargo, it was not unloaded.
The 11-year-old vessel was then anchored in the bay, avoiding costly harbour fees, while discussions between the ship's owners and the owner of the cargo took place.
There are around 15 crew members on board.
The owners say they are performing normal duties with standard crew changes taking place.
They have also made trips ashore for supplies. Union officials have met them.
Officials at the Dublin Port company had said the ship did not pose a danger. They were monitoring the vessel.
In a statement, Shell, which owns the cargo on board, said it has worked closely with the vessel operator and Port Authority of Delfzijl to agree a safe discharge plan for the cargo on board the Iver Ability.