A 46-year-old woman has been found not guilty of murder but guilty of the manslaughter of a man at her Dublin flat almost two years ago.
Norma Phillips, with an address on the Phibsborough Road, Phibsborough in Dublin 7, had denied the murder of Stefan Neanu, 36, on 12 April 2015.
She will be sentenced next month.
Mr Neanu was stabbed in the heart with a kitchen knife.
Phillips said she was acting in self defence and that he had stabbed himself as she pushed him away as he waved a knife at her.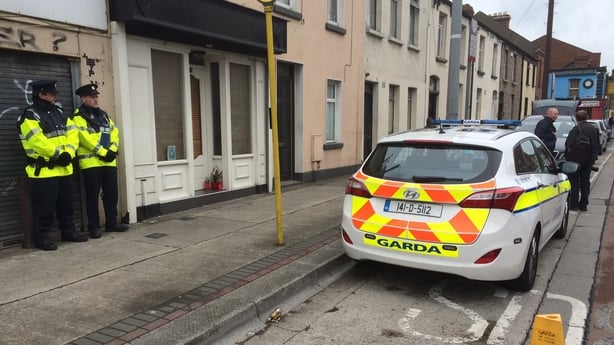 The trial heard Phillips was in a casual relationship with Mr Neanu for about four months and they had a row that night.
She said she had pushed him away or blocked him but had not realised she had hurt him until he fell to the ground.
He was led out to an ambulance and was still conscious but died later in hospital.
Prosecuting counsel Denis Vaughan Buckely told the jury they were being asked to believe Mr Neanu had stabbed himself and this was "not believable".
He questioned the credibility of the accused woman, reminding the jury that she had at first lied to gardaí when she told them a man had entered her flat and stabbed Mr Neanu.
He said the evidence against her was overwhelming and urged the jury to use their common sense.
However, defence counsel Sean Gillane said the jury would have to consider the circumstances in which she told those lies and how she revealed the truth as soon as she knew Mr Neanu had died.
He said the victim was awake and able to talk when the ambulance crew arrived and did not accuse her of stabbing him or attacking him.
He also pointed to the evidence of the State Pathologist Professor Marie Cassidy who said the injury to Mr Neanu could have been caused in the manner Philips had described.
On Monday the jury was told it had three verdicts open to it.
Ms Justice Margaret Heneghan said a manslaughter verdict could be brought in if the jury found Philips was acting in self defence but used more force than was reasonably necessary.
A not guilty verdict could be brought if the jury found she used reasonable force in defending herself.
The judge said if the prosecution had proven that she intended to kill or cause serious injury and that she was not acting in self defence the appropriate verdict was guilty of murder.
The jury returned its verdict of guilty of manslaughter after seven hours of deliberation, which began on Monday.
Ms Justice Heneghan thanked the jury for the time given to the case. She said these decisions are difficult and not made lightly.
She excused them from jury service for the next ten years.