A murder investigation is under way following the violent death of a convicted drug dealer in Lucan, Co Dublin.
Neil Reilly, 36, was chased by a gang of men following a shooting at a house in Ronanstown in the early hours of this morning.
He died following a row at The Glebe, Esker, and gardaí suspect he may have been deliberately knocked down.
A number of shots were fired at a house in Liscarne Gardens, Ronanstown, at around 4am.
A group of men inside came out, got into cars and chased a silver Mazda to Lucan where they crashed into it and stopped it.
A fight broke out between five or six people during which Mr Reilly was fatally injured.
Gardaí have reports that knives and other weapons were used and that the victim was run over by a car before his attackers fled the scene.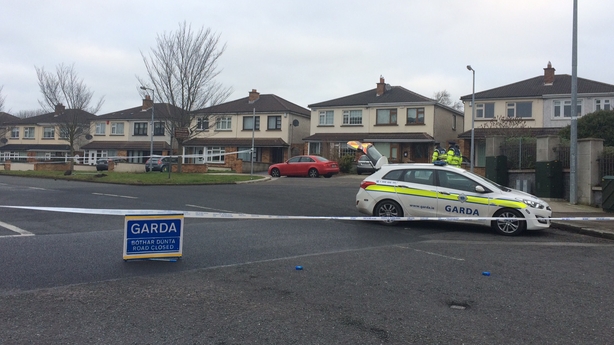 He was brought to Connolly Hospital Blanchardstown where he was pronounced dead at 5.30am.
Mr Reilly is the father of at least one child - a teenage son.
He was also a well-known drug dealer in the area with convictions for drugs, burglary and other offences and had served time in prison.
Gardaí say they are still trying to establish a motive for the murder, the second in the Lucan area in the past two months, but are satisfied it is linked to gun and drug crime.
Two crime scenes have been preserved and gardaí are appealing for witnesses or anyone with information to contact them.