Sinn Féin has confirmed it will not put forward a candidate for the position of deputy first minister when the Stormont Assembly reconvenes tomorrow.
South Belfast Assembly member Máirtín Ó Muilleoir this afternoon said: "We are moving inexorably to an election … the public will have their say".
He was speaking after Sinn Féin selected its three sitting candidates to contest the West Belfast constituency.
Activists were seen leaving The Felons Club in Belfast with new posters to be used during the campaign.
If the two parties in government, Sinn Féin and the DUP, fail to nominate candidates to the first minister and deputy first ministers by 5pm tomorrow, an election must be called by Northern Ireland Secretary of State James Brokenshire.
Mr Brokenshire earlier acknowledged it looked like Stormont was moving towards an election.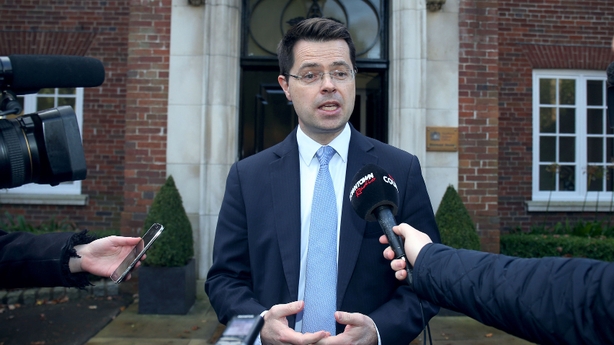 He would have the role of naming the election date; a Thursday in late February or early March may be chosen.
Parties will then have three weeks to form a government once the election is concluded.
Otherwise a fresh election must be called, or other options, including direct rule from Westminster, could be considered.
In an interview on The Andrew Marr Show on BBC this morning, Mr Brokenshire said it was his concern that an election would be divisive and would lead to greater distance between the parties.
He said he wants the parties to think about the big issues and how to build things back together again once an election is concluded.
In the likelihood that a government cannot be formed following fresh elections, he said he was not contemplating alternatives to a devolved government.
A scandal over a botched green energy scheme - the Renewable Heat Incentive (RHI) - precipitated the resignation of Sinn Féin's deputy first minister Martin McGuinness last Monday.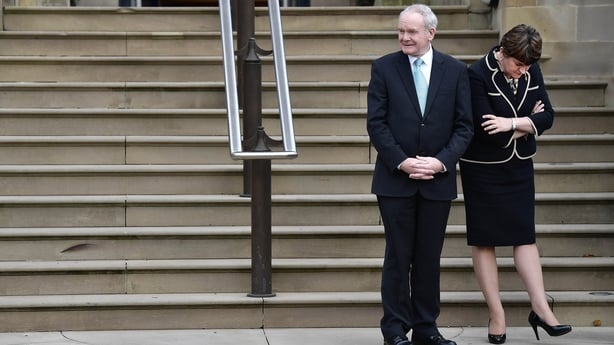 Mr McGuinness's resignation also automatically removed DUP leader Arlene Foster from her position as first minister - as executive structures dictate one cannot govern without the other.
The row also reignited a range of other disputes dividing the DUP/Sinn Féin-led coalition.
Mr Brokenshire also said Northern Ireland should not lose out in the Brexit negotiations if there is no serving first and deputy first minister at Stormont.
The ministers would remain in their roles even with an election and they will continue to be consulted, he added.
The reappointment process is one issue to be raised, along with emergency proposals by DUP economy minister Simon Hamilton aimed at reducing the RHI overspend and a Sinn Féin motion of no confidence in DUP speaker Robin Newton.
We need your consent to load this rte-player contentWe use rte-player to manage extra content that can set cookies on your device and collect data about your activity. Please review their details and accept them to load the content.Manage Preferences
Mr Newton has been under political pressure over his handling of a recalled Assembly session to debate RHI before Christmas.
He has also been forced to defend himself against conflict of interest accusations in regard to his handling of Assembly exchanges on a controversial charity in his east Belfast constituency.
The devolution meltdown has cast a shadow of uncertainty over a series of big ticket Stormont Executive plans.
One of those is a payment scheme for households losing out under the UK government's so-called "bedroom tax" and, also tomorrow, DUP communities minister Paul Givan will by-pass the Executive to ask for direct Assembly approval for the support measure.
There will be extensive coverage of events at Stormont online and on RTÉ's News Now service tomorrow.