A 52-year-old Galway man who is in a legal dispute with his stepmother over a €3.3m Lotto win has told the High Court he is entitled to a one-sixth share of the winning ticket.
David Walsh from Knocknagreena, Ballinasloe claims he should receive more than €500,000.
He was giving evidence on the first day of a High Court action against his stepmother Mary Walsh from Persse Park, Ballinasloe.
The ticket was one of two one of two sold for a draw for a total jackpot of €6.7m held on 22 January, 2011.
One of the two winning tickets was bought for €12 at Salmon's Department Store, Main Street, Ballinasloe, Co Galway. It entitled the winner to a €3.38m share of the jackpot.
Mr Walsh wants the court to make orders and declarations including that he is entitled to €564,000 from the prize money and Ms Walsh received the winnings as trustee for her stepson.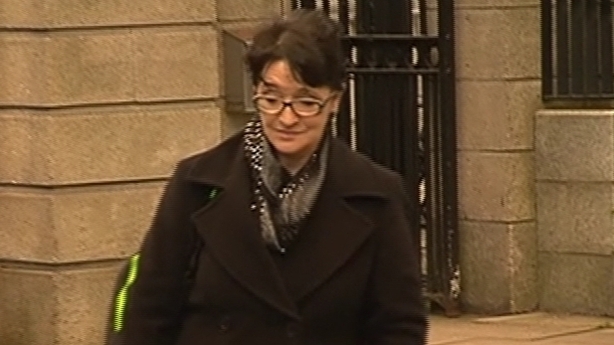 She denies the claim and argues he is not entitled to the money.
The court heard previously that Mr Walsh claims he was one of six people, in an alleged syndicate, who signed the back of the winning ticket and was entitled to a one-sixth share.
He claims Ms Walsh, and the estate of his late father Peter, who died in late 2011, hold that money in trust for him.
She says the ticket belonged to her and not her stepson. It will be claimed that he was given his father's house instead of a €200,000 payment from the Lotto winnings. Mr Walsh denies this.
Mr Walsh told the court that he and his father always had an agreement to share winnings from the Lotto or any other bets they placed.
He said they would always joke and laugh and fantasize about what they would do with the money if they won and how "life would be great and all the struggles would be gone".
He said his father rang in on 22 January, 2011 to tell him he had won the Lotto. Later that day he was one of six people who signed the back of the ticket.
He said his father shook his hand, told him he was getting his share and that he had nothing to worry about for the rest of his life.
He said his stepmother Ms Walsh was "no more than six or seven feet away from me" when he signed the ticket. "Nothing was said and all was well," he said.
He remained with his father when his stepmother and others went to collect the winnings from Lottery headquarters.
He said later that year his father's health began to fail. His father and stepmother had moved house and signed over their old house to him.
However, he did not get the keys until after his father had died in December that year.
He said he did not raise the subject of the Lotto money while his father was dying because he knew there might be a problem with his stepmother and he did not want to upset his father.
"I assumed that when I got the house I would get my money," said Mr Walsh.
He told the court that after his father's death he asked Ms Walsh about the Lotto money and she said she did not have time to talk to him about it.
He denied that he was given the choice to take the house - valued at €135,000 in exchange for €200,000 from the Lotto winnings. "That did not happen" he said.
Earlier the court was shown the Lotto ticket retrieved from the files in An Post which had Mr Walsh's signature on the back along with a claim form and other documents appointing Ms Mary Walsh as the nominated person to collect the winnings on behalf of those who had signed the back of the ticket.
The court was told that under National Lottery rules those who signed the back of the ticket were the owners of the ticket and entitled to the prize.
Where there was more than one signature they must designate one person to receive the payment by signing a declaration.
His evidence continues before Mr Justice Humphries tomorrow.
We need your consent to load this rte-player contentWe use rte-player to manage extra content that can set cookies on your device and collect data about your activity. Please review their details and accept them to load the content.Manage Preferences