Irish Ferries has cancelled six sailings between Dublin and Holyhead for this Friday due to forecast "severe weather conditions".
The 11.50am and 5.15pm sailings of the Jonathan Swift fast craft to Dublin have been cancelled, along with the 4.45pm sailing of the Oscar Wilde.
Passengers booked on the 11.50am sailing will be accommodated on the 2.10pm sailing of the Ulysses instead.
Customers who were due to travel at 4.45pm or 5.15pm will now be accommodated on a sailing that will depart Holyhead at 2.40am on Christmas Eve.
Three sailings from Dublin to Holyhead on Friday have also been cancelled.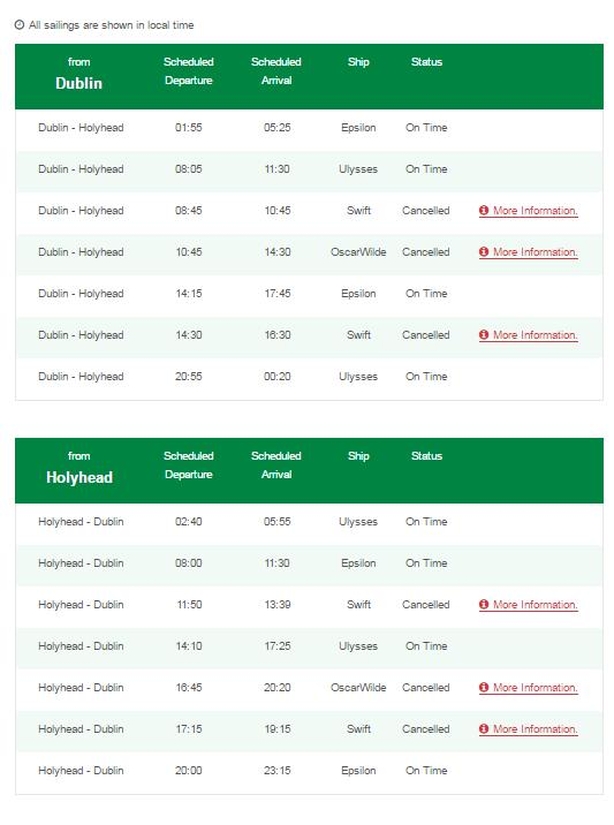 Irish Ferries says it apologises for any inconvenience caused by this disruption.
A spokesperson was unable to say how many passengers will be affected, but assured all customers that space would be found for them on later sailings.
If any passengers are unable to travel on the later services, they are asked to contact Irish Ferries at 818 300 400, or + 44 (0) 8717 300400 if calling from the UK.
A spokesperson for Stena Line said that, as of this evening, none of its sailings in the coming days are affected by the forecast adverse weather conditions.