As of this morning, 513 motorists have been arrested since the start of this year's garda campaign targeting drink-driving.
The figure is an increase of 34% on the number for this time last year.
Forty people have been arrested on suspicion of drink-driving in the last two days. All were men, aged between 22 and 69.
Speaking on RTÉ's Morning Ireland, Assistant Garda Commissioner Michael Finn said nine of the arrests were at checkpoints and five were people involved in collisions.
The majority of them were people that we intercepted ourselves driving impaired, which varied from things like hitting the kerb, doing illegal turns and indeed some of them were even arrested for speeding.
182 people have been killed on the roads this year, up 31 over the same period last year.
Minister for Transport Shane Ross has acknowledged that a reduction in garda surveillance and checkpoints "probably is one of the reasons" why there has been an increase in road deaths this year.
Speaking on RTÉ's News at One, Mr Ross said there are a large number of reasons including the attitude of younger men towards drink and driving, which he says need to be addressed as a matter of urgency.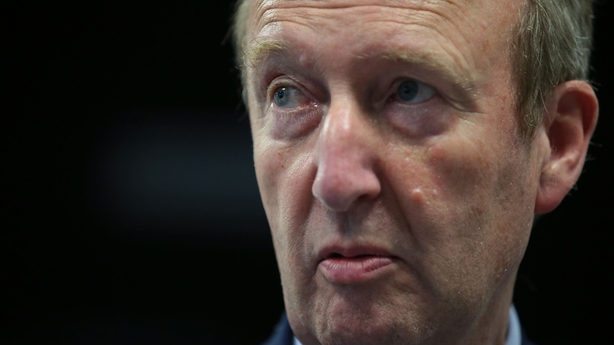 He said he hopes new powers to test drivers for drugs and to check an insurance database for uninsured vehicles will be in place in the next few weeks.
The number of road deaths is up 20% this year already, he said, which he described as "completely and utterly unacceptable".
He said it is "a crisis situation really in the area of road safety".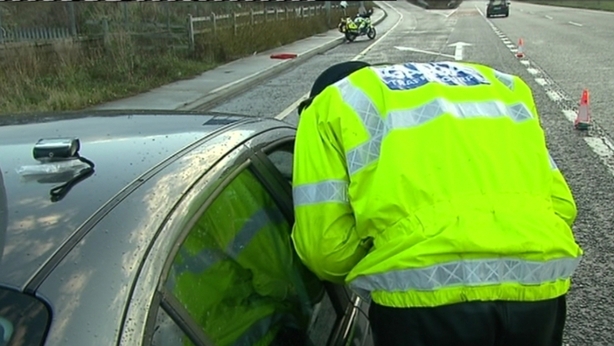 The most significant problem on the roads is drink-driving at this time of year, Mr Finn said.
He added that all motorists who engage in this behaviour are putting other road users, and pedestrians, at risk.
Drivers getting behind the wheel the morning after a night of drinking remains a problem, the assistant commissioner said.
He added that two articulated lorry drivers were arrested, over the limit, the morning after a night out.
There is an increased garda presence on the roads, which is to continue until 8 January.
500th Drink driver arrested o/night since launch Xmas/New Year Drink Driving Campaign 2016.Drink Driving destroys lives! Never drink & drive pic.twitter.com/ZFlPftkaZf

— An Garda Síochána (@GardaTraffic) December 20, 2016