A leading British lawyer has said he hopes to launch a challenge here against the UK's decision to leave the European Union by the end of the month.
Speaking on RTÉ's Marian Finucane programme, Jolyon Maugham QC, said if the case here is successful it could move to the European Court of Justice within months.
He is trying to establish if Brexit can be reversed once Article 50 has been triggered.
He said there are different types of referendums in Britain - a binding one and an advisory one and that parliament ultimately has supremacy and can make the final decision.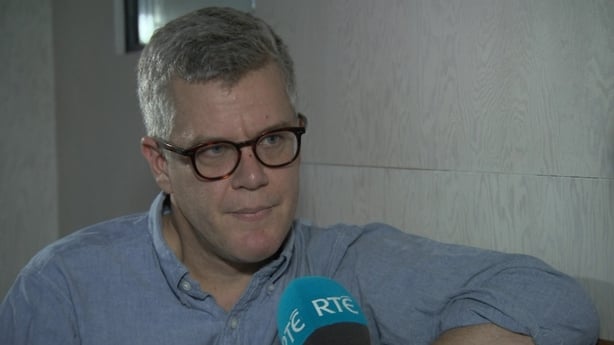 Mr Maugham (above) said that he believes June's Brexit referendum falls into the latter category, as voters did not know the exact implications of what they were voting for and what the exact conditions of the triggering of Article 50 are.
He said that if time proves that the promises made by Leave campaigners were false and people feel they were misled, they should be able to express their desire to change their minds.
British Prime Minister Theresa May has said she wants to the invoke Article 50 of the Lisbon Treaty by the end of March, kicking off two years of exit negotiations.
There's a legal question: *can* A50 be reversed. But the real question remains a *political* one: does Government/Parliament want to? https://t.co/2EsbuHE4dS

— Jo Maugham QC (@JolyonMaugham) December 10, 2016
If legal challenge is mounted, it would represent a dramatic spillover into Ireland from the toxic legal battles over Brexit in the London courts.
Mr Maugham said he is confident he will be able to raise the £70,000 needed to take the case to the Irish courts.
The launch went live last night and so far donors have contributed almost £30,000.
Mr Maugham expects to have two senior and one junior counsel to take the case. He has already instructed McGarr Soliticors in Dublin, and a 26-page draft statement of claim, seen by RTÉ News, has been prepared.
The litigants are expected to be a number of British MEPs and possibly a member of the Northern Ireland Assembly.
The defendants would be Ireland and the EU institutions.
Effectively the plaintiffs would argue that the EU, and by extension, Ireland, broke its own rules by holding summit meetings without the British prime minister.
However, Mr Maugham said that if the European Court rules that the Brexit vote was in fact a binding referendum, then they can get on with the job of negotiating the best deal once Britain leaves the EU.
We need your consent to load this rte-player contentWe use rte-player to manage extra content that can set cookies on your device and collect data about your activity. Please review their details and accept them to load the content.Manage Preferences