Sinn Féin leader Gerry Adams has refused to reveal the identity of the IRA man who met with the sons of murdered prison officer Brian Stack in 2013.
Brian Stack died 18 months after he was shot in an IRA attack in 1983.
Speaking on RTÉ's Morning Ireland, Mr Adams said the Stack family came to him and they put together a collaborative process to achieve what they wanted.
"They wanted to know if the IRA killed their father, they wanted acknowledgement, they wanted closure.  They said they didn't want revenge."
Mr Adams said they worked out a process that could have worked if it was based on confidentiality and trust.
"If you check out any of your records when we met the person involved, Austin reassured the person that he would keep this confidentiality, even if the guards came to him."
Mr Adams said the Stack family put out a statement thanking him in 2013 and said the process ended at that point.
He said it was only three years later during the election campaign that the issue arose again with what he described as a "negative campaign led by [Fianna Fáil leader] Micheál Martin" and said the confidentiality agreement was thrown out.
"I was accused in the course of that of withholding information from An Garda Síochána. The only information I had was of that given to me by Austin Stack."
In relation to the 2013 meeting with the IRA official, Mr Adams said he asked that man to see if he could investigate whether the IRA was involved.
"He never said he knew who killed Brian Stack. He said that he had information that the IRA was involved and then he explained that."
We need your consent to load this SoundCloud contentWe use SoundCloud to manage extra content that can set cookies on your device and collect data about your activity. Please review their details and accept them to load the content.Manage Preferences
In 2013, Austin and Oliver Stack were driven in a blacked-out van to an unknown location for a meeting with the IRA man.
Austin Stack has said he is confident that he knows the identity of the IRA man who gave himself and his brother details of his father's murderer.
In an interview on RTÉ's Prime Time last night, Austin Stack said he had told gardaí the name of the IRA man he believed he and his brother had met.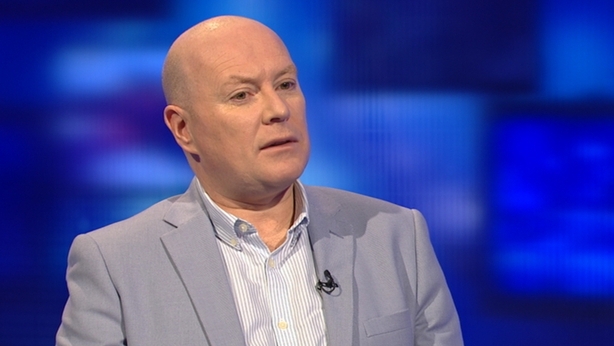 This morning, Austin Stack said that Mr Adams is the only person who knows 100% the identity of those responsible for his father's murder.
Speaking on RTÉ's Today with Sean O'Rourke, Austin Stack said the "crux of the matter" is that the leader of the third largest political party cannot be allowed to have different standards to him than apply to any other citizens in the country.
He said his family had to drag the truth "kicking and screaming" out of Sinn Féin and now had to listen to a "barrage of untruths" from Sinn Féin.
This afternoon Mr Adams said he has kept all his commitments to the Stack family.
He said he agreed a process with Austin Stack in advance of the 2013 meeting with a senior IRA man and said part of that was that the process would be confidential.
Asked again whether he would disclose the name of the IRA man they met and the name of the man who drove them to the meeting, Mr Adams said he protects his sources.
He said he did this not to protect the individuals involved but to ensure when you get to the point of a truth recovery process that the families who wish to avail of it could do so with some possibility of closure.
He said he told the gardaí he would be willing to co-operate with them, but said he had set out why commitments and confidential processes should not be breached, and that remains his position today.
He said he was about the business of peace and he once again said the shooting of Brian Stack was wrong and should never have happened.
We need your consent to load this rte-player contentWe use rte-player to manage extra content that can set cookies on your device and collect data about your activity. Please review their details and accept them to load the content.Manage Preferences
Call for 'politics' to be set aside
Minister for Finance Michael Noonan, meanwhile, has said that any person who has information about Mr Stack's murder, whether they be a TD,  a councillor or a citizen should bring that information to the gardaí.
Speaking in Limerick this morning Mr Noonan, who is a former minister for justice, said  "murder is murder" and Mr Stack was murdered while he was doing his job as a prison officer, and the garda inquiry into his murder remains open.
Niall Collins of Fianna Fáil rejected that he or his party were playing politics.
He said it was a typical Sinn Féin tactic to try to divert attention from the issue at hand.
Minister for Social Protection Leo Varadkar has said the "politics" of the Stack affair should be set aside.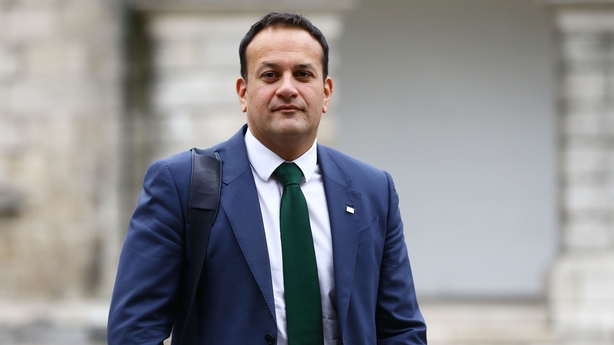 Speaking before an event in Brussels, Mr Varadkar said: "I think we need to always remember that [the Stack affair] isn't primarily or just about politics. 
"Behind this there is a man, a prison officer working for the State who was murdered, and a family that still don't have the answers to the questions they're entitled to.
"I think maybe we should set the politics aside on this and call on those who have information who do know what happened and who was responsible for the murder of that man to come forward and give a family that are still grieving the information they're entitled to."
Last evening, speaking on RTÉ's Six One News, Mr Kenny said Mr Adams should name the driver of the van that brought Austin and Oliver Stack to the meeting with the IRA.
Call for truth and reconciliation process
Sinn Féin TD Peadar Tóibín has said that you cannot divorce the case of Brian Stack's murder from the wider truth recovery process.
Mr Tóibín said if Mr Adams identifies specific names to the gardaí, "the door will be slammed" on the opportunity for other families to get as much information as the Stack family has received going forward.
Also speaking on RTÉ's Today with Sean O'Rourke, he said the only way truth and reconciliation works is if you have confidentiality, anonymity or amnesty.
He said going down the route of conditional confidentiality will not lead to more truth coming out.
Former combatants watching events in the last week would be less rather than more likely to get involved in any truth or reconciliation efforts knowing confidentiality was not guaranteed, he added.
There is an onus on the Government, he said, to have a proper truth and reconciliation process.
He said the families of victims should have a role to play in deciding how such a process would work.
Some families just wanted the truth, others wanted prosecutions, he said.
Mr Tóibín said the issue is "bigger than Sinn Féin" and said the party was not "wrapping the peace process around" the matter.