CIT catering staff strike over pay claim
Forty-five members of the catering staff at Cork Institute of Technology are on strike in pursuit of a pay claim.
SIPTU, which represents the workers who are employed by CIT Student Services, said many have been working at the institute for over 20 years and have had a pay freeze for the past nine years.
It is seeking talks with management on a pay rise and on conditions of employment, but says management is refusing to meet without advance agreement to discuss cuts in other areas.
SIPTU said the workers are on rates of pay varying from €9 to €11 per hour. CIT said the company that runs catering services is willing to enter talks with SIPTU and had previously asked the Workplace Relations Commission to mediate.
---
40 missing after ship sinks off Yemen
Around 40 people are missing off the Yemeni island of Socotra after a cargo vessel carrying islanders home from the mainland sank in the Indian Ocean, authorities said.
Nineteen people were rescued from the water after a major search operation was launched in the early hours, a Yemeni minister told reporters.
The first two survivors were rescued by a passing Austrian vessel and an Australian ship, the government's website reported.
---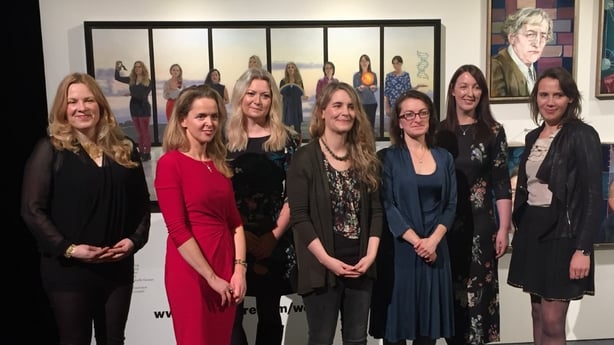 RIA launches Women on Walls project
More than 230 years after it was founded, Ireland's foremost institution for championing research here has portraits of women hanging on its walls for the first time.
This evening, five paintings featuring female scientists and academics have been unveiled at the Royal Irish Academy as part of the Women on Walls project.
The initiative saw the RIA and Accenture commission individual portraits of the first four members of the academy, all of whom are now deceased, as well as a single larger piece featuring eight contemporary women scientists and researchers working here.
This Friday Nationwide on RTE1 will feature a special report about the Women on Walls intitiative.
---
Two men nominated for appointment to GSOC
The Government has agreed to nominate Kieran Fitzgerald and Mark Toland for appointment to the Garda Síochána Ombudsman Commission.
Mr Fitzgerald is a member of the outgoing commission and is being nominated for a second term, while Mr Toland is currently a member of the Garda Síochána Inspectorate.
The pair will join Judge Mary Ellen Ring, who was previously nominated for re-appointment as GSOC Chairperson.
---
Judgment against Mauritius editor over McAreavey photo upheld
The Supreme Court in Mauritius has upheld a judgment against the editor of a local newspaper who published photographs of the body of Michaela McAreavey, who was murdered on the island while on her honeymoon there in January 2011.
A number of photographs of the crime scene were published in the Mauritius Sunday Times in July 2012.
The newspaper editor was prosecuted for outrage against public morals and fined the equivalent of €1,200 in May 2013. An appeal to the Supreme Court has now been rejected.
It is the first time that an individual has been successfully prosecuted in Mauritius under that particular section of the criminal code.
---
Man arrested over racist threats to Brexit challenge businesswoman
A man has been arrested on suspicion of racially aggravated malicious communications over threats made to the businesswoman behind the Brexit legal challenge.
Gina Miller, 51, said last month that she had received a series of racist messages following her decision to spearhead a High Court challenge against the British government.
The Metropolitan Police said a 55-year-old man had been detained on Monday at an address in Swindon, Wiltshire, over the threats made online from 3 November onwards, before being released on bail.