An insurance company has claimed that an insurance fraud ring operating in Munster has claimed more than €1 million in the last decade.
The allegation was made in an RTÉ Prime Time investigation into insurance fraud in Ireland.
Rob Smyth, a fraud manager with Aviva Ireland, said insurance fraud costs the company in the region of €30m per annum.
He said that the biggest problem they face is organised groups involved in insurance fraud, with seven such fraud rings identified around the country.
The Munster-based ring involves two families, with "clear evidence" members of the group "have been involved in approximately 30 accidents in which 100 people made claims against Aviva".
A spokesperson for Insurance Ireland has also said that insurance payouts are "over generous or out of kilter".
Kevin Thompson also said that "Circuit Court awards have gone up by 34% within the last two years."
The programme also featured previously unseen footage of people staging road crashes in order to make false claims.
The footage, which was filmed by gardaí, involves two separate collisions.
Footage shown on @RTE_PrimeTime shows people staging a car crash in order to make a fraudulent insurance claim #rtept pic.twitter.com/Ut1YUg0dvZ

— RTÉ News (@rtenews) December 6, 2016
In one of the collisions, which was between a car and van and happened at night, two men are seen to arrive at the scene in a third vehicle and get into the crashed car.
The footage also shows the driver of the van instructing the man who crashed into him to "move back and do it one more time".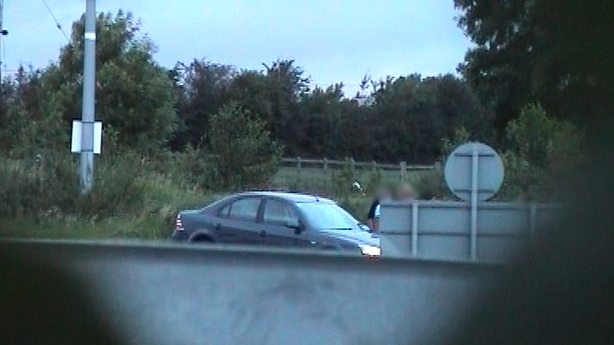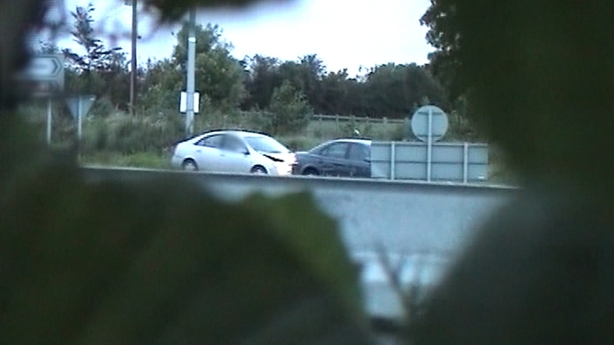 The second incident shows several people getting out of a car that has been parked just off a roundabout, minutes before another car crashes into the parked vehicle.
The people then get back into the now-crashed car.
All bar one of the people featured in the footage have subsequently been charged and convicted of offences.