A 63-year-old man who tried to kill his partner by stabbing her several times has been sentenced to nine years in prison
Patrick O'Rourke of Cooline Drive, Ballyvoloon, Cobh, Co Cork, pleaded guilty to the attempted murder of Donna Foster at their home in Cobh on 11 August last year.
Mr Justice Patrick McCarthy described it as an extremely serious attack which could have killed Ms Foster.
O'Rourke admitted attacking his partner of 14 years after she had told him she did not want to continue with their relationship and had met someone else from her past.
The judge said today she was entitled to do this.
O'Rourke stabbed her several times with a 15-20cm boning knife which broke in two during the attack, called 999 and waited at the scene.
He subsequently pleaded guilty to attempted murder and assault causing harm to a minor who had intervened in the attack.
Detective Garda Bill Dillane gave evidence that O'Rourke pointed gardaí to where the knife was in a bin and said he went out of control when she told him she did not love him.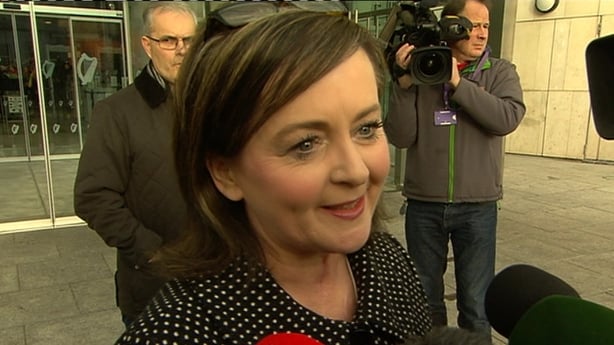 In a victim impact statement Ms Foster said the unprovoked attack had been vicious, continuous and frenzied and left her fighting for her life.
She said she was glad to have survived but the atrocity had been physically and emotionally damaging and psychologically traumatic.
Mr Justice McCarthy said O'Rourke was sorry for what he had done and took into account that he had wanted to read out his apology that in court.
The judge said it was an extremely serious attack and miraculous that Ms Foster was not fatally injured.
He sentenced O'Rourke to nine years in prison.