The Central Bank has fined a mortgage provider €4.5m for wrongly moving homeowners from low interest tracker loans.
The company, Springboard, was owned by Permanent TSB.
The bank has also paid €5.8m in compensation to affected customers.
The Central Bank said it imposed the fine on Springboard "for serious failings in its obligations to tracker mortgage customers".
It found that Springboard overcharged 222 clients over a seven-year period between 2008 and 2015, failing to apply the correct interest rates to their mortgage accounts.
Some homeowners fell into mortgage arrears as a result, while others were subject to legal action because they could not keep up with payments.
The average amount overcharged was €19,000, however, in one case it was as high as €68,000.
Permanent TSB sold Springboard two years ago but it is understood Permanent TSB will pay the fine and compensation.
This is the first fine of its kind under a major Central Bank investigation into customers who were wrongly moved off tracker loans by Irish banks.
Central Bank Director of Enforcement Derville Rowland said "the imposition of the fine and reprimand, in addition to the redress and compensation programme, demonstrates the Central Bank's determination to take all necessary action in order to protect customers' best interests, and serves as a clear and timely warning to all regulated firms of their obligations to customers".
Financial advisor Padraic Kissane has said he is taking legal action, through the appeals process, on behalf of one of his clients who had their property repossessed due to the overcharging.
He said it amounts to a crime beyond words, adding that he believes the overcharging problem is industry-wide.
Speaking on RTÉ's News At One, he said: "The concern I have is the length of the time it's taking to resolve the issue.
"I have a fear that a lot of banks are designing lines of defence rather than lines of resolution, and that would pose for me a bigger concern going forward."
---
Analysis, RTÉ Business Editor David Murphy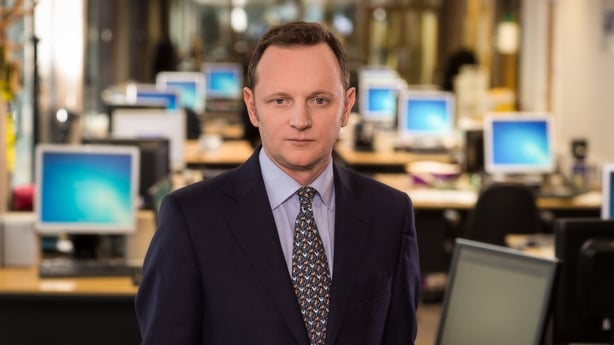 This is the first case of its kind but I think what we are going to see now is a number of major cases against Irish banks over tracker mortgages.
Permanent TSB itself has 1,100 customers who have also been overcharged over the past few years, but it is not the only bank.
AIB has confirmed it has 2,600 cases, KBC has around 1,000 cases, Ulster Bank has about 2,000 cases and there is speculation Bank of Ireland may also be in the frame with almost 1,800 cases.
Across the Irish market as a whole there may be up to 10,000 cases where customers were entitled to low-interest tracker loans and the banks, for one reason or another, moved them off those loans onto higher interest loans, therefore they were paying much more money than they should have been.
Those customers will get compensation and be moved onto lower interest tracker rates and have their mortgages adjusted to take account of the payments they should have been able to make.
The larger fines will happen if the Central Bank decides to take enforcement action against any of the banks.
We know there is enforcement action ongoing with Permanent TSB and Ulster Bank. Other banks may not be in quite as serious a situation.
The Central Bank is likely to cap fines at €10m per bank.
A significant aspect of any action against the banks will revolve around how well informed customers were about what was happening, and if they were fully informed of the terms of their loans with regard to switching between fixed and tracker mortgages