European Union politicians have called for a temporary halt to EU membership talks with Turkey because of Ankara's "disproportionate" reaction to July's failed coup, although EU governments are unlikely to take heed.
Members of the European Parliament voted solidly in favour of a non-binding motion urging the European Commission and national governments to freeze ongoing negotiations.
It comes as two people were killed when a car exploded outside a government building in the southern Turkish city of Adana.
The blast, which occurred outside the local governor's office, is the latest in a wave of violence to hit Turkey, whose government is fighting Kurdish militants and jihadists.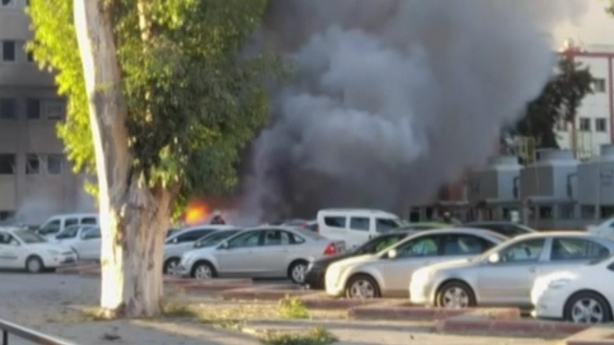 Turkish EU Affairs Minister Omer Celik described the explosion on Twitter as a "vile attack", but there was no immediate statement from authorities on the cause of the blast.
Kurdish, Islamist and leftist militants have all carried out bomb attacks in Turkey in recent years.
Video footage showed a vehicle ablaze in the car park outside the office and thick black smoke rising into the sky in the city, around 40km from Turkey's eastern Mediterranean coast.

Ambulances were sent to the scene and the fire brigade was trying to extinguish the blaze, media reports said
Adana is about 16km from Incirlik Air Base, which the US military uses to launch attacks against the so-called Islamic State group in Syria.
Families of US military personnel were ordered to leave Adana and some other parts of Turkey in March over security concerns.
The US Consulate General in Adana warned three weeks ago that extremist groups "continue aggressive efforts to attack US citizens and other foreigners in Adana".
The State Department has warned US citizens to avoid travel to southeastern Turkey.