President Michael D Higgins has begun an official visit to Laos, meeting President Bounnhang Vorachith and inspecting a guard of honour at the Presidential Palace in the capital Vientiane.
President Higgins later met Prime Minister Thongloun Sisoulith and the President of the National Assembly.
He said the "warm bilateral relationship between both nations will only deepen" as he spoke of the importance of climate change and sustainable development.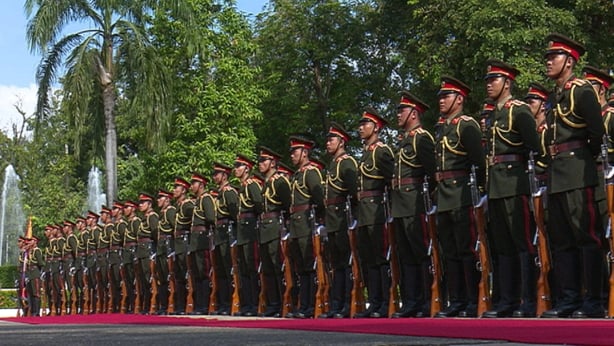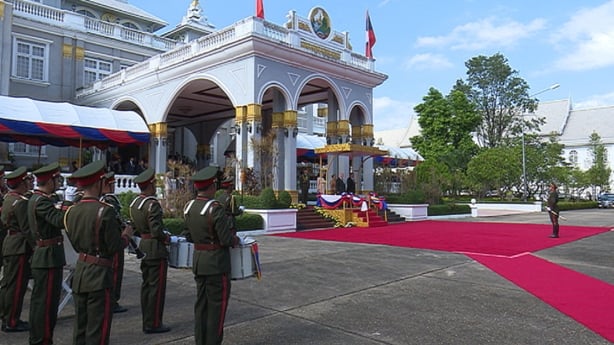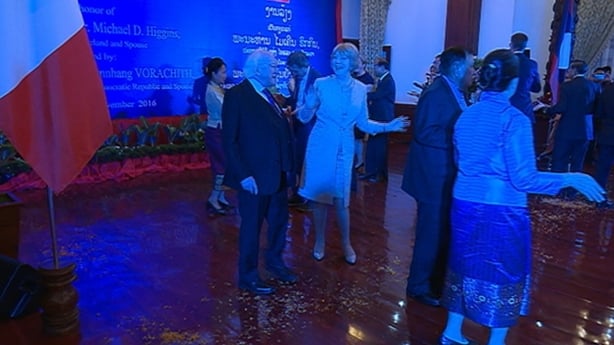 The visit by the President is the first by an Irish Head of State to the country.
The delegation will also visit projects supported by Irish Aid.
President Higgins is accompanied by his wife Sabina and Minister of State for Training Skills and Innovation John Halligan.