A 31-year-old man has been sentenced to life in prison for the murder of a fellow inmate at Cork Prison.
Brian Veale was found guilty of murdering Graham Johnson following an argument over switching television channels.
Veale, 31, of Dominic Street, Cork, had pleaded not guilty to murdering Johnson at Cork Prison, Rathmore Road in Cork city on 16 May 2015.
Johnson died of a single stab wound to the chest.
Before sentencing today, a victim impact statement from the victim's mother Theresa Johnson was read in court by Vivienne Johnson, Graham Johnson's sister.
She said Graham, a father of three, was her youngest child and she loved him dearly.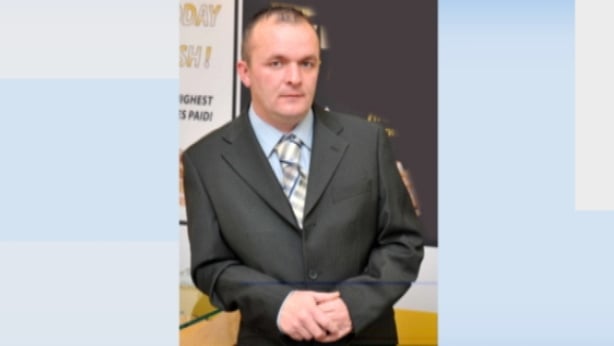 "It breaks my heart everyday thinking of how and why he is not here anymore.
"Graham idolised his children and his children adored him."
A second victim impact statement was read in court on behalf of the victim's 13-year-old daughter.
She said her father's murder had a huge impact on her life. It happened two days before her birthday and each year her birthday will also be the anniversary of her father's death.
She said he was not the best dad in world but no one deserves to have life taken so early.
Since his murder her mental health has not been the best and there will always be a part of her filled with pain and grief. She said she gets overworked by things that could be huge or tiny and has suffered from panic attacks since the murder.
She questioned how something like this could happen in such a secure place.
Brian Veale has 112 previous convictions and was on remand for robbery and attempted robbery, at the time of the incident in Cork Prison.
Justice Isobel Kennedy sentenced him to the mandatory sentence of life in prison, which will run consecutive to a nine-year sentence for robbery.