A €48m plan has been unveiled to divert traffic from Dublin's Merrion Gates level crossing over a specially built bridge.
An underpass would be constructed under the DART line for pedestrians and cyclists.
The plan came about because of the need to find a route for the East Coast Trail cycle and pedestrian route along Dublin Bay which was formerly known as the S2S.
At today's launch of a six week public consultation, Minister for Transport Shane Ross said he wanted as many people as possible to make their views known.
CEO of the National Transport AuthorityAnne Graham said congestion at Merrion Gates has become more and more acute.
She said this will become an increasing problem with the planned introduction of DART services every ten minutes by the end of the year.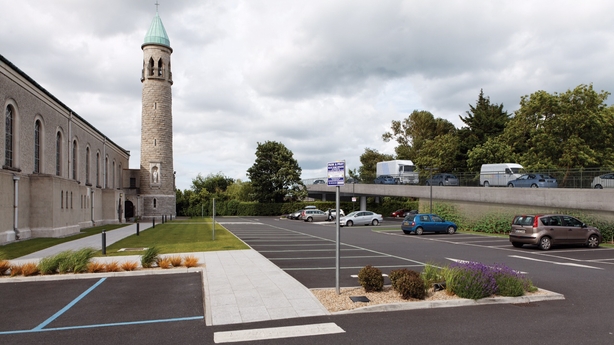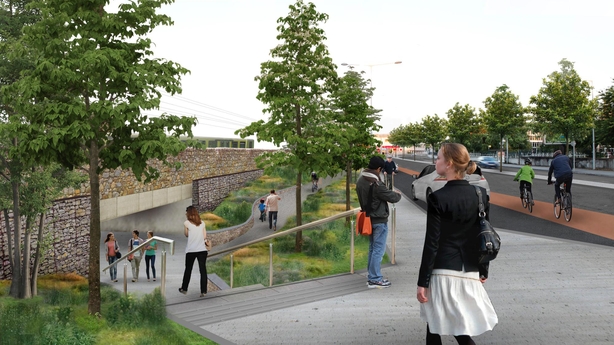 The proposal is to build a bridge for vehicles over a bridge across car parks coming into the Merrion Road beside Our Lady Queen of Peace church.
It would allow the completion of the East Coast Trail including a two way cycle track from the city centre to Blackrock.
The new route would also involve the construction of a boardwalk along part of Sandymount Strand for pedestrians and the road from Blackrock to Seapoint might have to be made one way for vehicular traffic.
There would also be a greenway for cyclists and pedestrians through Blackrock park.
The plan will require an Environmental Impact Assessment and could involve two years in the planning process.
Plans to provide the cycleway from Sutton to Sandycove along the coastline have been shelved because of engineering and environment protection issues on the southside.
It is now envisaged as a route that will go inland in parts but ultimately to extend from Drogheda to Arklow.