The High Court has approved a settlement of €1.7m for a 22-month-old boy who was brain damaged after birth.
Jack Hegarty, from Ardbrack, Kinsale in Co Cork, sued Cork University Hospital through his mother Jacinta Collins.
The hospital has made an admission of liability.
Jack was born in good health at Cork University Hospital at 2.14am on 10 December 2014. The court heard that shortly after his birth his mother began breastfeeding him.
During that time, doctors proceeded to perform a procedure to repair a tear to her perineum.
However, due to faulty lighting and a defective bed, there was a delay in performing the procedure.
The court heard that staff failed to monitor the baby during the breastfeeding process and in court papers lodged by Ms Collins, she said that while the doctor continued repairing the tear, the midwife was required to hold the faulty light in place.
Ms Hegarty said all attention was on the procedure and the baby was not being monitored.
When the procedure concluded at 4.15am, the midwife went to take Jack from his mother. At this stage, he was found to be limp, blue and unresponsive.
Jack had suffered an hypoxic [deprivation of oxygen] injury, causing severe personal injuries. He suffered a number of seizures in the days that followed and spent a number of weeks in intensive care.
Ms Hegarty told the High Court today that mistakes were made but she is grateful the hospital had apologised.
She said Jack is making great process. He had been given a life expectancy of seven months, she said, but is now "crawling, singing, sitting up and counting to ten.
"He's a bright little boy", she added.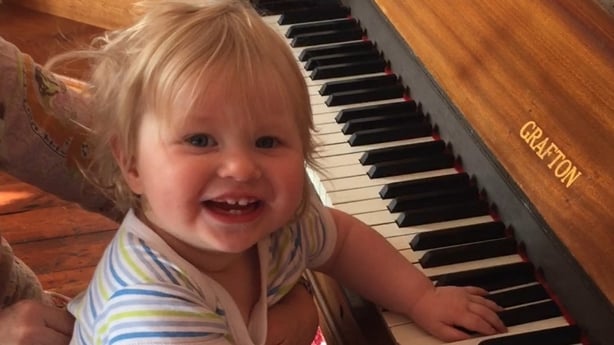 Jack is undergoing treatment in the United States, using the Anat Baniel method of neuro-movement.
His parents, Jacinta Collins and Justin Hegarty, will move to California for the next three years so he can get the treatment he needs.
Judge Kevin Cross said it was clear that Jack had made remarkable progress due to the extraordinary care of his parents, who he said had devoted their lives to him.
He said he had no hesitation in awarding the settlement. This is a happy story, he said, and all parties should be congratulated.
In a statement, Jack's parents said what happened to their son was an avoidable accident, but said they are glad to see the hospital has learned lessons from this tragedy.
They said Jack has broken all boundaries, despite a very bleak initial prognosis, and added that they are "ready to move forward with hope, trust and confidence that all is well and everything is working out in Jack's interest."
We need your consent to load this rte-player contentWe use rte-player to manage extra content that can set cookies on your device and collect data about your activity. Please review their details and accept them to load the content.Manage Preferences