Fianna Fáil health spokesperson Billy Kelleher has said his party will have a free vote on a AAA-PBP motion next week on repealing the Eighth Amendment.
The amendment deals with the right to life of the unborn, with equal regard to the right to life of the mother.
The Labour Party has said it will support the motion when it goes before the Dáil next week.
Last night it emerged that the Independent Alliance is seeking a free vote on the matter.
In July, the alliance secured a free vote on a previous bill on fatal foetal abnormalities.
The matter was raised tonight at the Fine Gael Parliamentary Party meeting.
However Taoiseach Enda Kenny is understood not to have referred to the alliance request in his remarks.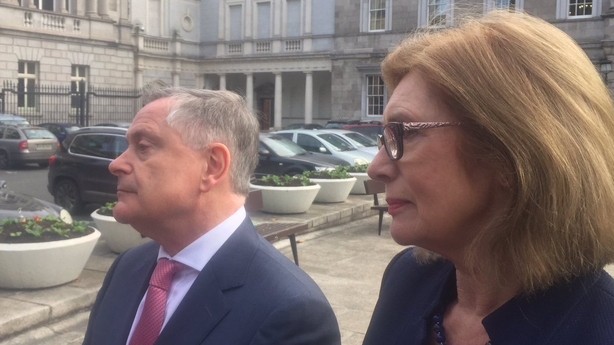 Labour leader Brendan Howlin this afternoon said it was a matter for the Government to sort its own house, but that there was a constitutional imperative for the Cabinet to act as a collective.
He said it was not a matter of choice or debate and it would be extraordinary in the extreme if the collective decision of Cabinet on any issue was not adhered to by all.
He added it was a longstanding convention that if any member of Cabinet disagrees with a decision of Cabinet, they resign from it.
Mr Howlin rejected claims that his party had done a U-turn on the issue as it had voted against a similar bill in government.
He said Labour had an agreement with Fine Gael on a programme for goverment which included legisaltion enacting the Supreme Court decision on the X case
He was speaking at the launch of his party's bill to tackle what the party described as rogue crisis pregnancy agencies.
The bill would require those who provide counselling to women experiencing crisis pregnancies to be registered and regulated.
Mr Howlin said he had spoken to Minister for Health Simon Harris and he supported the principles of the bill.