British Prime Minister Theresa May has been accused at the High Court in London of attempting to start the Brexit process by unlawfully using ancient executive powers under the royal prerogative.
In one of the most important constitutional cases in generations, a QC argued the prime minister had no legal power to trigger Article 50 of the Lisbon Treaty to leave the European Union without the prior authorisation of parliament.
Ms May announced at the Conservative Party conference that she intends doing so by the end of March 2017.
Lord Pannick QC attacked her decision on behalf of Gina Miller, an investment fund manager and philanthropist living in London who voted Remain in the EU referendum on 23 June.
Ms Miller is the lead claimant in a historic legal action with several other applicants, including the so-called "People's Challenge", which has the backing of thousands of supporters.

They are all seeking to overturn Ms May's decision in judicial preview proceedings at the Royal Courts of Justice in London.
Lord Pannick told three judges in a packed courtroom, with other members of the public listening in two overspill courtrooms, that the case "raises an issue of fundamental constitutional importance concerning the limits of the power of the Executive".
The QC argued Ms May could not use royal prerogative powers to remove rights established by the European Communities Act 1972, which made EU law part of UK law, as it was for parliament to decide whether or not to maintain those statutory rights.
He said the question of the legal limits on executive power "arises in the context of one of the most important of our statutes which is the source of so much of the law of the land.
UK can still attract top talent despite tighter border controls - Johnson
Meanwhile, British Foreign Secretary Boris Johnson has said the UK can remain a "lodestar and magnet" for talented migrants from around the globe even after it introduces tougher immigration rules after quitting the EU.
Mr Johnson told a committee of MPs that Brexit would allow the UK to be a "soft power superpower", spreading its influence around the world to countries which felt they had been "forgotten" by Britain in recent decades - including the Gulf states.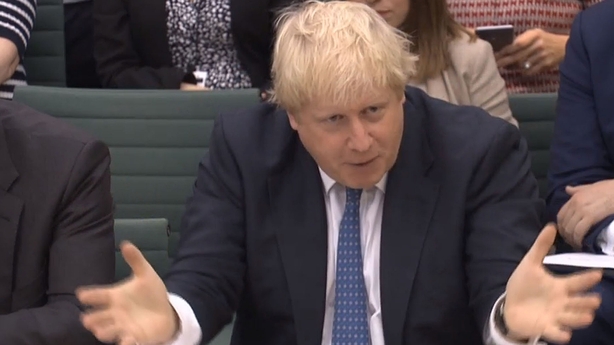 He told the House of Commons Foreign Affairs Committee that the remaining 27 EU states have "a huge interest" in agreeing a deal that would allow Britain to continue to trade its goods and services.
He added that it was "complete nonsense" to suggest that trade links were dependent on allowing free movement of people.
"The idea that the Brownian movement of individuals, of citizens across the surface of Europe is somehow there on tablets of stone in Brussels is a complete nonsense," said Mr Johnson. "It's a fiction.
"We are taking back control of our borders as we said we would, and that's what we will do.
"It doesn't mean that we are going to be hostile to people of talent who want to live and work here. I think it is extremely important that we continue to send out a signal of openness and welcome to the many brilliant people who help to drive the London economy and the UK economy."
Mr Johnson insisted there was no contradiction between placing tighter controls on immigration and continuing to welcome the best and brightest from around the world to come to the UK.
Brexit means "restoring our democracy and control of our borders and our lives and a fair bit of cash", he said.
"But Brexit is not any sort of mandate for this country to turn in on itself and haul up the drawbridge or to detach itself from the international community".
Mr Johnson ducked the question of whether he wanted to keep membership of the European single market during withdrawal negotiations under Article 50 of the EU treaties.
Asked repeatedly by the Scottish National Party's Europe spokesman Stephen Gethins whether maintaining single market membership was an objective of the Government, Mr Johnson said: "I think the term 'single market' is increasingly useless.
"We are going to get a deal which is of huge value and possibly of greater value ... We are going to get the best possible deal for trade in goods and services."
He added: "There are many countries that sell very effectively into the single market and that's certainly what we will do."
Mr Gethins told Mr Johnson that his answers, and those of other ministers involved in the Brexit negotiations, demonstrated that: "You don't know. Ye dinnae ken. You don't have a Scooby."
Mr Johnson said he thought Britain had done "the right thing" in voting to leave the EU in June.
He told the committee: "I think those who prophesied doom before the referendum have been proved wrong and I think they will continue to be proved wrong.
"Obviously it will take time before the full benefits of Brexit appear."
Responding to Mr Johnson's comments, Liberal Democrat leader Tim Farron said: "After his bungling performance today, it's clear the only thing which is becoming `increasingly useless' is Boris Johnson himself.
"His glib dismissal of the Single Market shows the Conservatives have given up any claim to be the party of business and are putting jobs, prosperity and lower prices at risk."
Unilever warns of British price hikes as pound falls
Elsewhere, Dutch food giant Unilever, reportedly caught up in a pricing war with a British supermarket chain, has warned the falling pound will likely hike its prices in Britain.
Releasing stagnant third-quarter figures, the huge multinational, which supplies popular brand names like Ben & Jerry's ice-cream, Knorr soups and Hellmann's mayonnaise, acknowledged it was a "tough market" globally.
There was a "price deflation" across most of Europe, chief financial officer Graeme Pitkethly said.
"But in the UK, which is about 5% of our global turnover, prices should start to increase to recover higher cost of imported materials from the weaker sterling," he told a conference call.
The Rotterdam-based company said in a statement that "due to a negative currency impact in the quarter... turnover was virtually stable."
Sales stood a €13.38bn in the third quarter, down fractionally from €13.4bn in the same period in 2015.
The news comes as Marmite, a popular British savoury staple, was among brand names pulled off the online store of supermarket chain Tesco after Unilever reportedly demanded price hikes.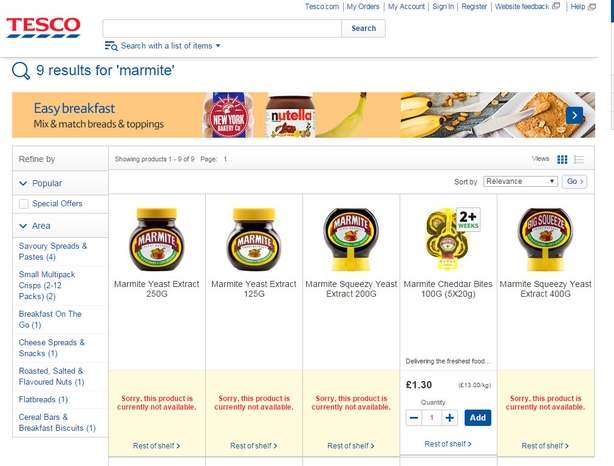 Unilever had sought price increases for its products to offset the cost of imported commodities following the fall of the pound, the Financial Times reported Thursday citing executives at numerous supermarket groups.
The British pound has faced turbulence recently, last week plummeting against the dollar to its lowest level for 31 years, amid uncertainty over the impact of the country's planned Brexit from the European Union.
The rebound didn't last long... The pound falls again, for the 7th day out of 9 https://t.co/50cJVq01X6 pic.twitter.com/qyrUAWpryq

— Bloomberg Brexit (@Brexit) October 13, 2016
SNP to publish bill on second independence vote next week
The Scottish Government will publish a Bill for a second independence referendum within days, First Minister Nicola Sturgeon has announced.
She said the move is necessary so Scots can reconsider the issue in light of the vote for Brexit and "to do so before the UK leaves the EU".
She told delegates at the SNP conference in Glasgow that an Independence Referendum Bill is to be published for consultation by her Government next week.
She also used her opening speech to send a firm message to Prime Minister Theresa May, telling her: "If you think for one single second that I'm not serious about doing what it takes to protect Scotland's interests, then think again.
"If you can't - or won't - allow us to protect our interests within the UK, then Scotland will have the right to decide, afresh, if it wants to take a different path."
Almost two-thirds (62%) of Scots voted to Remain part of the European Union, and Ms Sturgeon told the Prime Minister: "Scotland didn't choose to be in this situation - your party put us here."
Tories using Brexit as licence for xenophobia, warns Sturgeon
Ms Sturgeon is expected to launch an attack on the Conservative Government, claiming it is using Brexit as a "licence for xenophobia", as the SNP's biggest-ever conference begins today.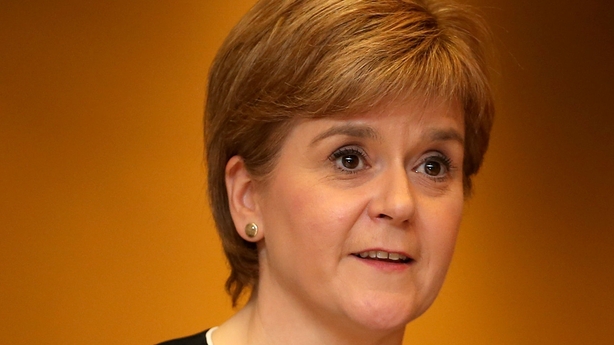 The vote to leave the EU and its implications for Scotland are set to dominate proceedings as 3,000 delegates gather for the event at the SECC in Glasgow.
The SNP leader and first minister will open the autumn conference with a speech setting out her party's response to Brexit and contrasting it with the vision of the Westminster Tory Government, which she last week branded "deeply ugly".
She will also tell members that SNP MPs will vote against legislation to repeal EU laws, and will work in coalition with other parties against a "hard Brexit" in which the UK would leave the European single market.
Her comments followed speeches from Prime Minister Theresa May and Home Secretary Amber Rudd at the UK Tory Party conference in Birmingham last week, during which plans for an immigration crackdown were announced, including proposals for firms to have to list foreign workers.
Race or religious hate crimes recorded leap of 41% following referendum
It comes as official figures show race or religious hate crimes recorded by police jumped by more than two fifths in the wake of the EU referendum.
The number of racially and religiously aggravated alleged offences logged by forces in England and Wales in July was 41% higher than in the same month last year.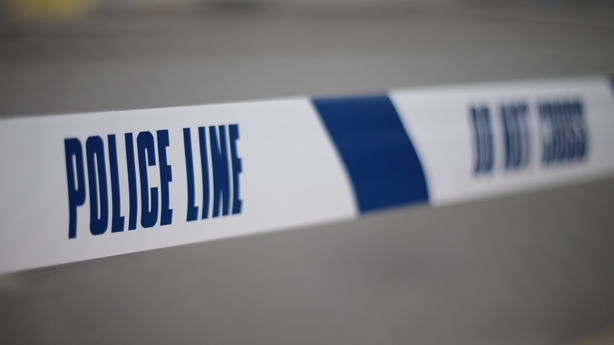 A British Home Office report also showed that in 2015/16 the overall number of hate crimes logged by forces in England and Wales increased by nearly a fifth, with offences recorded at a rate of around 170 a day.
The main focus of the study was the 12 months from April 2015 to March 2016, but it also included a section examining the period around the EU referendum.
It confirmed there was a "sharp increase" in the number of racially or religiously aggravated offences recorded by forces following the poll.
There were 3,886 such crimes logged in July 2015, rising to 5,468 in July this year.
Data from 31 police forces showed that in the two weeks up to and including the day of the referendum on June 23, forces recorded 1,546 racially or religiously aggravated offences.
In the fortnight immediately after the poll, the number climbed by almost half to 2,241. The peak daily total between May and August was seen on July 1, when 207 alleged race or religious hate crimes were recorded.
The number fell in August, but remained at a higher level than prior to the referendum, the report said. It added that the sharp rise in offences is not replicated in non-racially or religiously aggravated equivalent offences.
In 2015/16, there were 62,518 offences recorded by the police in which one or more hate crime strands were deemed to be a motivating factor. This was an increase of 19% compared with the 52,4651 hate crimes recorded in 2014/15.
The Home Office said figures published last year show an overall decrease in hate crimes as measured by the Crime Survey for England and Wales.
This suggests that although the number of hate crimes reported to police is rising, this is largely down to more people reporting hate crime and better police recording rather than a surge in incidents, according to the department.
British Home Secretary Amber Rudd said: "Hatred has no place in a Britain that works for everyone and we are determined to stamp it out. I am pleased to see Government action is working and that more victims are finding the confidence to come forward to report these crimes.
"Our hate crime laws are among the best in the world, but we cannot be complacent."
She said a hate crime action plan published in July "sets out how we are further reducing hate crime, increasing reporting and improving support for victims."
Mark Hamilton, National Police Chiefs' lead on hate crime, said: "Nobody in this country should have to live their lives enduring fear, intimidation or, in a third of cases, violence because of who they are.
"While the Home Office figures released today show an increase in reported hate crime for 2015/16, we are encouraged by the analysis that a large part of this increase is driven by better police reporting and support systems giving victims the confidence to speak up and get help."
He added that numbers of hate crime incidents have fallen from the spike seen after the referendum but police believe many hate crimes are still not reported to them.
Brexit holds significant potential for Irish education sector, committee told
From and Irish perspective, it has emerged that Brexit could hold significant potential for the education sector here, according to the Chairperson-Designate of the Higher Education Authority.
Addressing the Oireachtas Joint Committee on Education and Skills Michael Horgan said the HEA and Irish universities had already discussed the potential creation of partnerships between individual UK universities and Irish institutions, where the Irish institution would be the EU partner.
He said Ireland could also benefit by identifying and tapping into international student markets for which the UK was currently a popular destination.