A 66-year-old man who regularly beat and raped his son has been jailed for 14 years at the Central Criminal Court.
Mr Justice Robert Eagar said the then six-year-old boy had been subjected to "appalling acts of sexual abuse" by his father.
Some readers may find the contents of this article disturbing.
The judge said an aggravating factor was the impact the abuse had on the boy.
He imposed a 15-year sentence for rape, with the final year suspended, and imposed a four-year sentence for cruelty.
He also ordered that he be supervised for three years after his release and registered him as a sex offender.
The man was convicted last May on nine charges of raping his son after a seven-week trial.
He was also convicted of cruelty.
The boy's 37-year-old mother was also convicted of cruelty to her son but acquitted of sexual abuse.
She will be sentenced next week.
During the trial earlier this year, the child gave his evidence by video-link from the UK where he was in a specialised treatment unit.
He had an intermediary to help explain questions to him.
It was the first time an intermediary was used in an Irish court following the introduction of new measures to support victims.
Victim detailed 'a catalogue of horrors'
Father alleged son was 'brainwashed by social workers'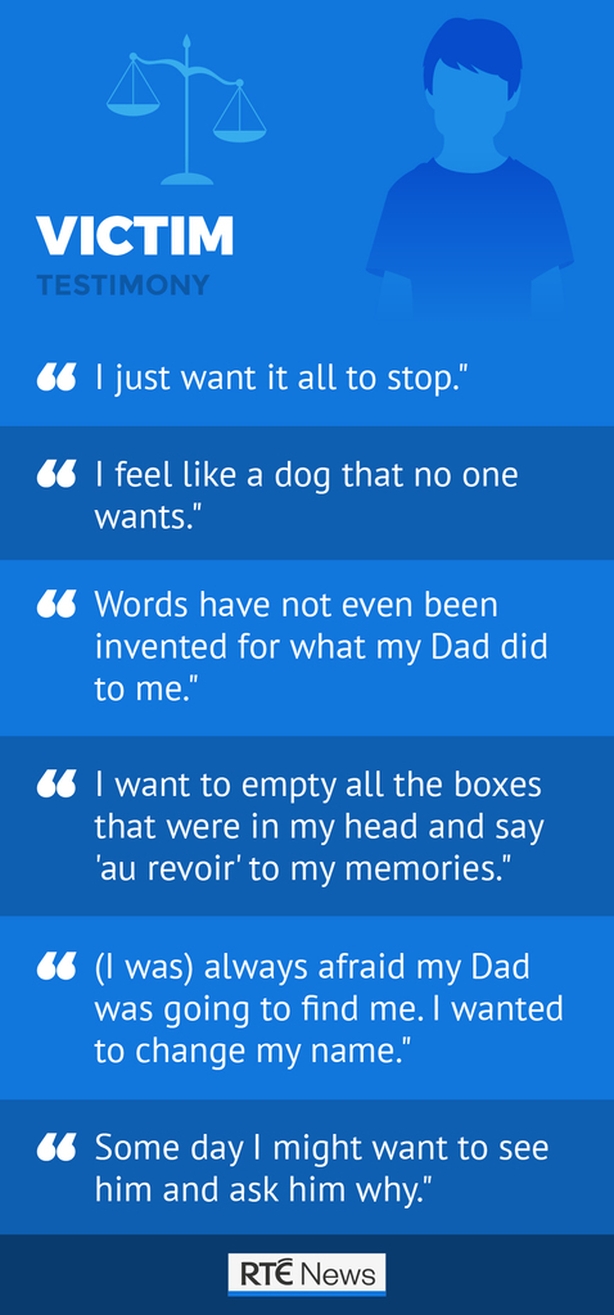 During his evidence, the boy said he had been regularly raped, beaten, abused and threatened by his father, forced to have sex with his mother and at one point had been locked in a box.
He alleged his father videotaped some of the abuse and had shown it to others.
He was taken into care at the age of eight after telling a teacher about physical abuse by his father.
The teacher told the trial he had come to school one day in a distressed state and said he "just wanted it all to stop".
The boy was taken into care and was in a number of foster homes.
He also said he had been sexually abused in one of those foster homes.
In his last foster home he began display disturbing, sexualised behaviour and then revealed the alleged sexual abuse.
A foster mother who gave evidence to the trial said the child had confided in her about the abuse by his parents and had displayed behaviour which was of concern.
She said he needed constant reassurance that he was safe. She agreed that the boy had a good imagination but she said she believed his story.
She said he read and wrote a lot and had written an outline for a book he was planning called "My Life in My Hell".
Eventually, he had to leave her home because of his behaviour and go into specialised care in the UK.
She remembered the last thing the boy said to her was "I feel like a dog that nobody wants".
The parents had originally faced a total of 82 charges but 60 of those were dropped towards the end of the trial after legal issues arose.
The jury acquitted the father on nine charges of sexual assault and acquitted the mother of sexual assault.
The offences occurred between 2009 and 2011.
They had both denied all the charges.
His father had alleged he was brainwashed by social workers. He is appealing his conviction.
His lawyers said he came before the court "largely of good character" and had a good and stable work record.
He has also done voluntary work in the past and had maintained a stable relationship with the boy's mother who had been coming out of a very abusive marriage.
She has four other children from previous relationships, all of whom were taken into care.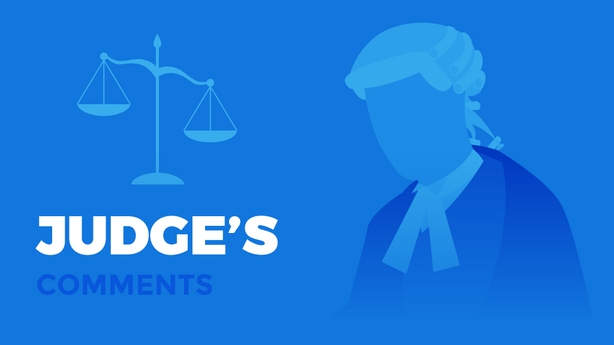 Passing sentence, Mr Justice Eagar noted that the boy had been sexually abused in his first foster home.
He said it was clear there was a large amount of sexual abuse occurring in the house which had further damaged him and it "was not wise" to have placed him in this home.
The boy had been subjected to appalling acts of sexual abuse by his father, he said.
He said the boy's account of sometimes having fun times with his parents had been negated by the sexual acts and cruel behaviour.
The judge noted the psychologist's report, which detailed the effect the abuse had on the boy. He said this was an aggravating factor.
He said the psychologist had said abuse by a father has a greater impact especially where force is used which was the case here.
The particular damage he had done to his son was the most aggravating factor, he said.
The judge also noted the boy had demonstrated fear of his father and that during the trial he was not allowed to speak to his therapist or foster mother which had exacerbated his symptoms.
The only mitigating factor was the fact that he had no previous convictions for sexual offences.