The International Criminal Court has handed down a nine-year sentence to a Malian jihadist for destroying heritage sites in the west African city of Timbuktu.
Judges in The Hague found Ahmad al-Faqi al-Mahdi guilty of directing the 2012 attacks with pickaxes and bulldozers on nine mausoleums and a mosque that have been revered as far back as the 15th century.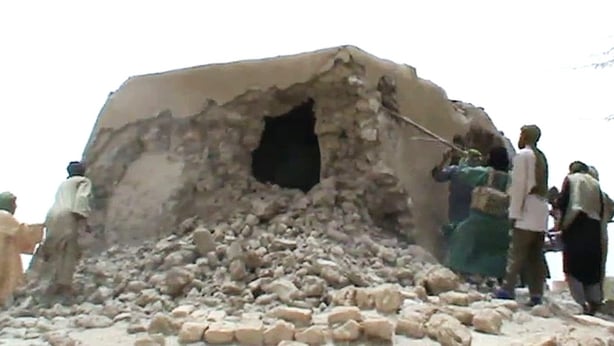 After the sentencing people expressed hope that jihadists would think twice next time, with the issue of cultural destruction in the spotlight in Iraq and Syria where so-called Islamic State fighters have destroyed centuries-old sites in recent years.
"It's a good lesson that we just gave to these madmen. He should have gone down for at least 25 years," said Timbuktu youth leader Ali Maiga.
UNESCO also applauded the ICC for jailing Mahdi, calling it a "major step towards peace and reconciliation in Mali", while the government said it offered "hope" to "victims of barbarity".
Mahdi pleaded guilty to a single war crimes charge of intentionally directing attacks against a religious and historic site.
The court found that Mahdi was a member of Ansar Dine, an Al-Qaeda-linked group routed by a French-led military intervention in January 2013.