A prosecution involving a pub owned by former Tipperary hurling star Lar Corbett regarding the alleged non-payment of the correct rate of tax on alcohol has been adjourned for a second time.
Evidence in the case against Marlstone Investments, relating to the alleged breach of revenue legislation at Mr Corbett's Coppinger's Bar on Parnell Street in Thurles, Co Tipperary, was heard last week at Thurles District Court.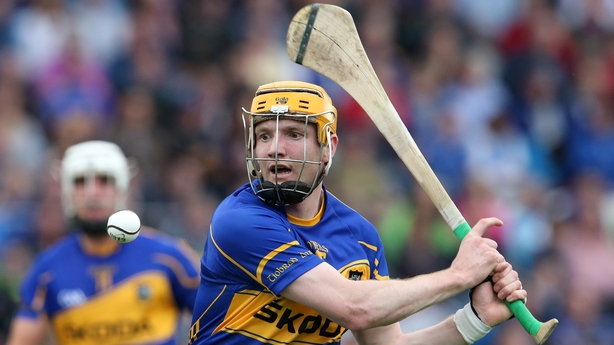 The court was told at that hearing that a sample from one of 23 bottles of spirits taken from the pub on 29 January 2015 was found to be neither vodka nor the Smirnoff vodka it purported to be, and that its Smirnoff labelling was found to be "fake".
Mr Corbett, who was named Hurler of the Year in 2010 and won All-Ireland senior hurling medals with Tipperary in 2001 and 2010, was in court both last week and today but was not called upon to give evidence or speak.
The case had been adjourned last week when defence barrister Padraig De Búrca BL said there was "no evidence" before the court in relation to the correct rate of tax.
State solicitor Michelle O'Connell said today that the legislation indicated there was an "assumption" that if the alcohol product was found to be counterfeit, then the correct rate of tax had not been paid.
Mr De Búrca said there was "no evidence" that there was counterfeit alcohol in the two bottles that were tested, that the evidence was that one bottle had fake labelling and the other bottle had liquid which was not vodka.
He said two bottles tested was not a representative sample of the 23 bottles seized from the pub.
Judge Elizabeth McGrath said the defence had raised a "relevant issue" which needed to be addressed by the prosecution.
She adjourned the case until 25 October to allow both sides make any further legal submissions they wanted to make, instructing them to provide any such submissions in writing to the court in advance of that date.