What a difference a few months can make. During the Euro 2016 football tournament Irish fans were lauded for their random acts of kindness such as changing flat tyres for locals in France.
Fast forward to this week and despite the blistering autumn heat in the northeast of France, the European Parliament was a cold place for the Irish.
From Strasbourg, Conor McMorrow of our political staff reports on Ireland's political isolation (and what Jean Claude Juncker really thinks of us...)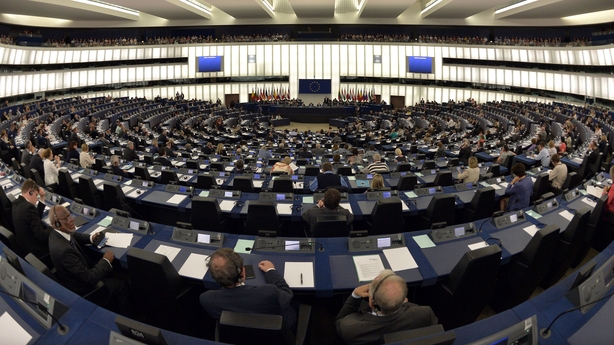 During the debate on the European Commission's ruling that Ireland granted Apple illegal state aid to the tune of €13 billion, a litany of MEPs heaped praise on EU Competition Commissioner Margrethe Vestager for her courage and political steel in arriving at the decision.
German Green MEP Philippe Lamberts even said he wanted to "clone" Ms Vestager.
Bernd Lucke, another German MEP of the European Conservatives and Reformists (ECR) group, questioned if Europe should have helped bail Ireland out during the financial crisis.
The Government should have collected €13bn in taxes from Apple, he argued.
The criticism came from across the political and geographical spectrum.
On two separate occasions Portuguese Socialist Ana Gomes challenged Fine Gael's Seán Kelly and Brian Hayes' defence of the Irish position.
She took particular issue with the Dáil's "immoral" decision to appeal the ruling "because this is money that was practically stolen from the public coffers".
Seán Kelly was also challenged by fellow Irishman Luke 'Ming' Flanagan.
The independent MEP cited Apple chief executive Tim Cook's recent RTÉ interview where he said Apple was in Ireland because of the people and not the tax rates.
Other Irish MEPs were angered at Mr Flanagan's choice of language when he asked Mr Kelly: "Do you not believe him? Do you not think we are talented enough to attract them anyway without becoming the scumbags of Europe?"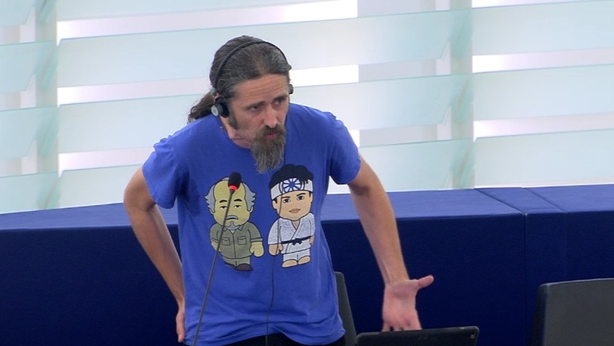 The "scumbags" comment certainly raised eyebrows but it was Commission President Jean Claude Juncker's choice of language that may speak more about Ireland's isolation on this issue.
During his annual State of the European Union address on Wednesday, Mr Juncker said all companies need to pay taxes where they make profits.
It is not uncommon for politicians like Mr Juncker to deviate from a written speech when they are delivering it.
But it is interesting that in going off script, he omitted reference to Apple or Ireland and "illegal backroom deals on their taxes."
It is not known why Mr Juncker omitted this explicit attack on Ireland and Apple.
But a look at the Apple tax debate later that day saw a lot of MEPs from across the spectrum saying what Mr Juncker was thinking.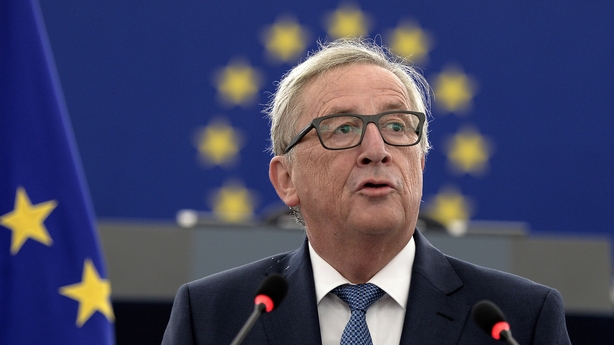 It will be years before the European courts adjudicate on the Irish Government's appeal.
But have no doubt that Irish MEPs will be constantly reminded of the biggest competition ruling in history in the interim.
What President Juncker's written speech said:
"A fair playing field also means that in Europe, consumers are protected against cartels and abuses by powerful companies.
"And that every company no matter how big or small, has to pay its taxes where it makes its profits. This goes for giants like Apple too, even if their market value is higher than the GDP of 165 countries in the world. In Europe we do not accept powerful companies getting illegal backroom deals on their taxes.
"The level of taxation in a country like Ireland is not our issue. Ireland has the sovereign right to set the tax level wherever it wants.
"But it is not right that one company can evade taxes that could have gone to Irish families and businesses, hospitals and schools. The Commission watches over this fairness. This is the social side of competition law. And this is what Europe stands for."
What President Junker actually said:
"A fair playing field also means that consumers in Europe, are protected against cartels and abuses by powerful companies, and that every company, no matter how big or small, has to pay its taxes where it makes its profits.
"I promised you that my Commission would fight against tax evasion, and many of you did not believe me, but that is what we are doing. We are delivering. This Commission is delivering on the fight against tax evasion."
---
Conor McMorrow, RTÉ Political Staff