Dublin City Council has set up a fund to assist the family of Trevor O'Neill, who was shot dead last month in Spain in a case of mistaken identity.
Mr O'Neill worked in the drainage division of the council.
His colleagues have established the fund to assist his family with their financial needs.
Mr O'Neill was shot and killed on 17 August while on a family holiday near Santa Ponsa in Majorca.
It is believed the man he was talking to at the time, a member of the Hutch family, was the intended target.
Mr O'Neill is thought to be the tenth person to have been killed as a result of a feud between the Hutch and Kinahan gangs.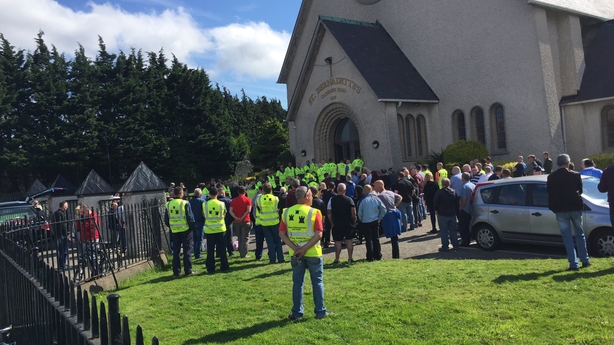 In an email circulated to councillors today, officials said Mr O'Neill's family will undoubtedly face many additional difficulties in the months and years ahead and that he leaves a partner and three very young children who are devastated by the loss.
It says donations, large or small, would be greatly appreciated.
The fund has been set up with the assistance of DUBCO Credit Union, based at 2/3 Little Green Street in Dublin 7.
Trustees for the fund include Lord Mayor Brendan Carr, colleagues from the Drainage Division, the council's Human Resources Department, Chief Executive's Office and the IMPACT trade union.