Apple chief executive Tim Cook has said the company is committed to Ireland and plans to continue investing here.
Following the European Commission ruling that Ireland granted undue tax benefits of up to €13 billion to Apple, Mr Cook said the verdict had no "basis in fact or law".
"In Ireland and in every country where we operate, Apple follows the law and we pay all the taxes we owe."
Both Apple and the Government are to appeal the landmark €13bn tax ruling.
In a post on the Apple website, Mr Cook said: "We never asked for, nor did we receive, any special deals. We now find ourselves in the unusual position of being ordered to retroactively pay additional taxes to a government that says we don't owe them any more than we've already paid."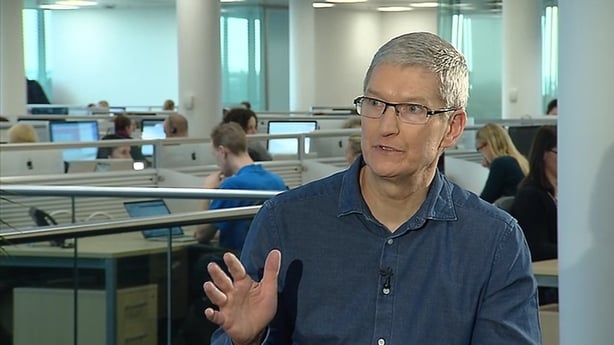 Mr Cook, who last November visited Ireland to announce 1,000 additional jobs at Apple's Cork facility, said the company plans "to continue investing there, growing and serving our customers with the same level of passion and commitment."
"We firmly believe that the facts and the established legal principles upon which the EU was founded will ultimately prevail."
Apple Chief Financial Officer Luca Maestri has meanwhile warned that the European Commission's decision threatened the sovereignty of EU states and Irish law.
Speaking on a conference call with journalists, Mr Maestri said the ruling will be devastating for US companies operating in Europe because, he said, it threatens to severely undermine the sovereignty of EU states, legal certainty and the rule of law for US companies in Europe.
The commission disregards completely and tries to replace Irish and US tax law, he said, adding that these profits are taxed in the US, and are accrued on the balance sheet of the company.
He said Apple had received no special deals and that the tax rulings it received in 1991 and 2007 were available to all companies.
Contrary to what the commissioner claimed, Mr Maestri said Apple had paid $400 million in tax in Ireland in 2014, making it among the largest if not the largest contributor to the Irish exchequer that year.
He described the effective tax rate of less than 1% quoted by EU Competitions Commissioner Margrethe Vestager as a completely made-up number, adding that it is not the case that Apple's profits in Ireland do not reflect the economic reality.
The majority of activities that lead to Apple's high revenues and profits happen in the US, he said.
The European Commission is claiming that all value is created in Cork and that is not the case, he added.
Bruce Sewell, Apple's general counsel, said it appeared that the commission fundamentally misunderstood intellectual property and the business Apple runs.
The idea that Apple's head office is a non-functioning entity makes no sense, he said.
He also described the commissioner's claim that this decision was not retroactive as "mumbo-jumbo".
Apple would begin the process of appealing as quickly as possible, he added.
Mr Sewell said that while Apple remains committed to Ireland, the decision casts a pall on the legitimacy of companies' decisions to invest and on their relationships with member states.
Asked whether the interest bill could be as much as €6bn, Mr Maestri said it would be significantly lower than that.
---
Apple's long relationship with Cork
Apple's relationship with Cork dates back to 1980, where just four years after it was founded, the company established its European headquarters at a plant at Hollyhill on the north side of the city.
It employed 100 people, producing 1,000 computers per month.
Just 12 months later, the workforce increased to 170 people with the plant doubling in size.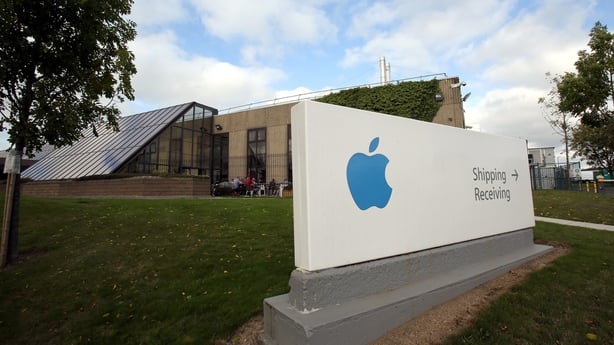 Apple is now Cork's biggest employer, supporting more than 4,000 jobs directly, in sales, distribution, manufacturing and technical support.
The Hollyhill campus is estimated to support another 2,500 jobs indirectly.
During CEO Tim Cook's visit to the plant last November, he announced plans for an expansion of its European head office in Cork, which is due to provide an additional 1,000 jobs.
Thirty-two local residents objected to expansion plans but An Bord Pleanála dismissed their objections and granted planning permission last week.
Work is due to begin in early 2017.
The company has confirmed 200 workers will be employed during construction.